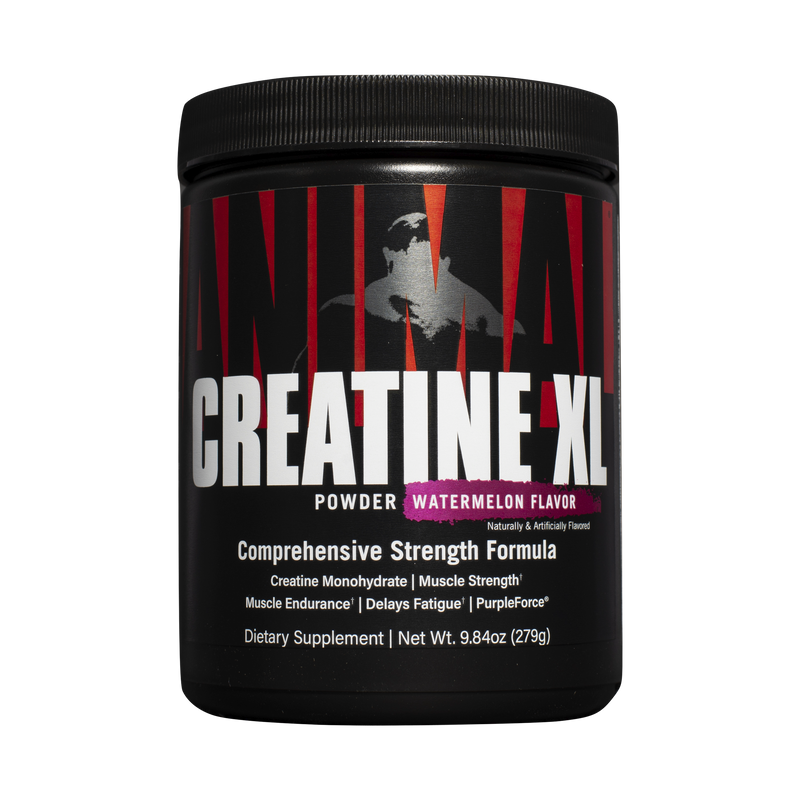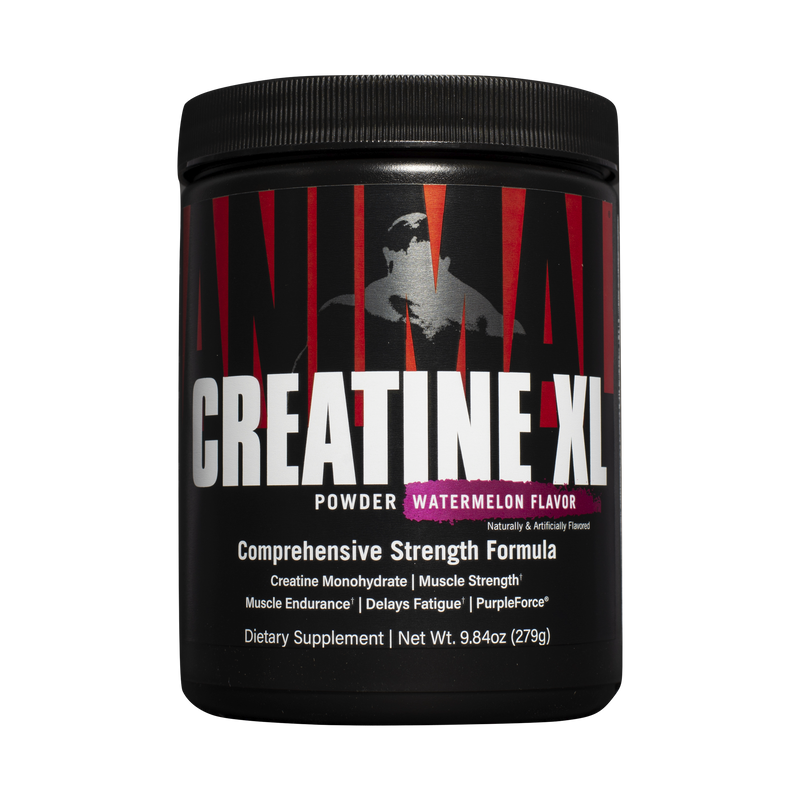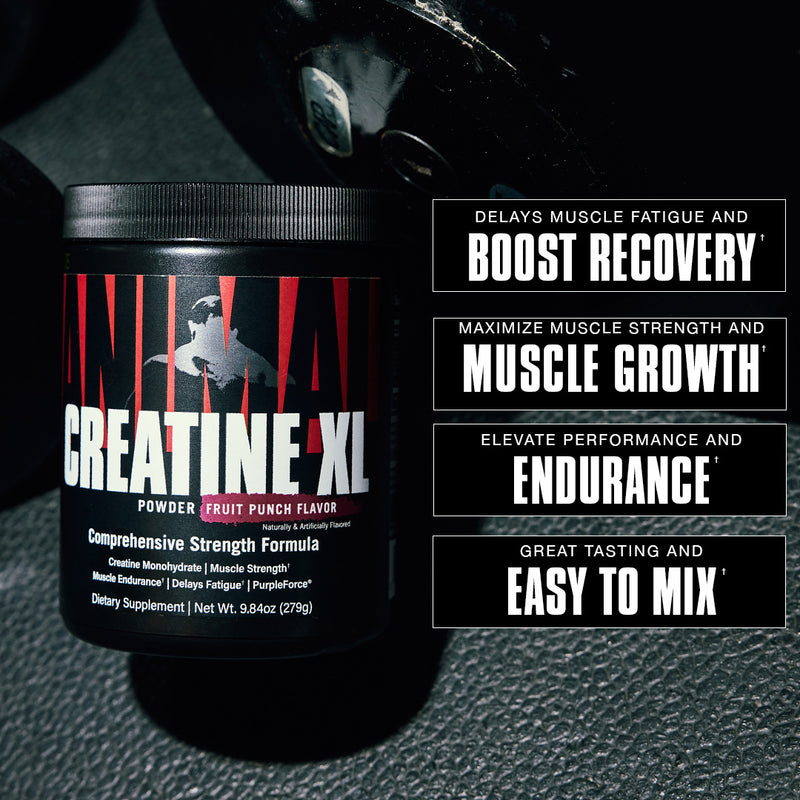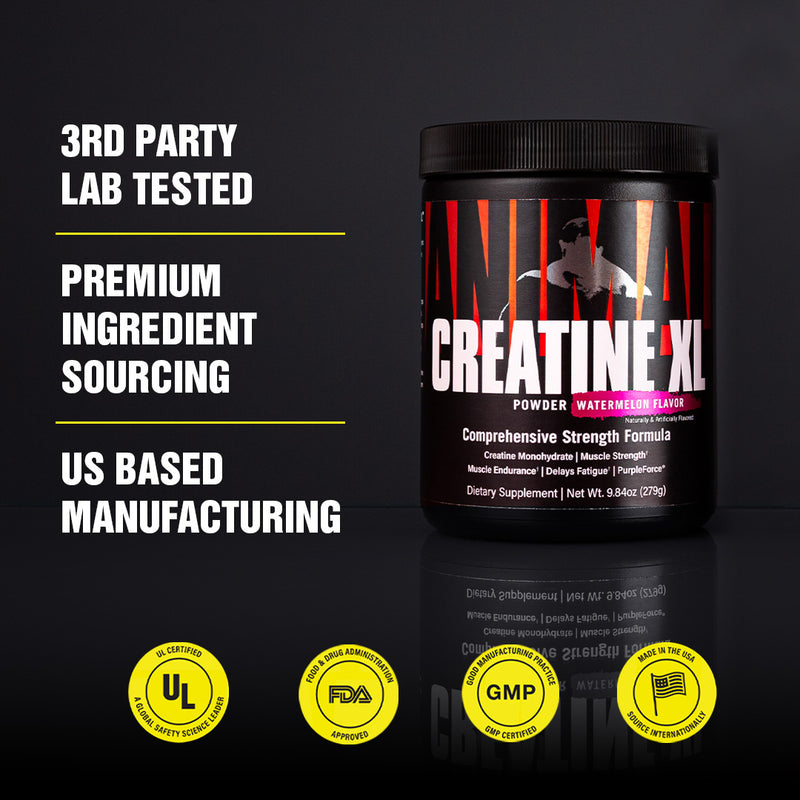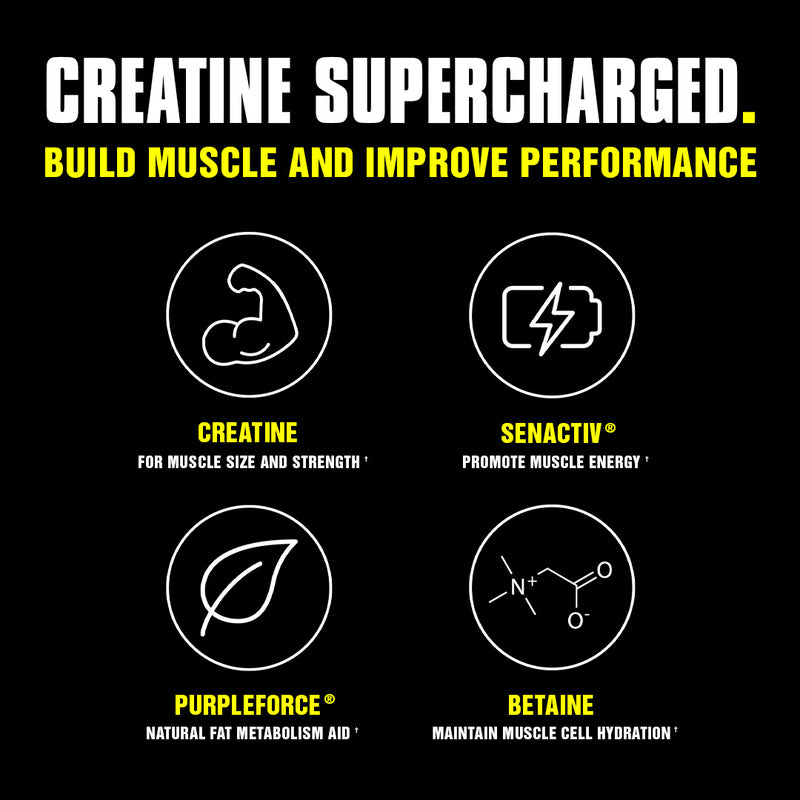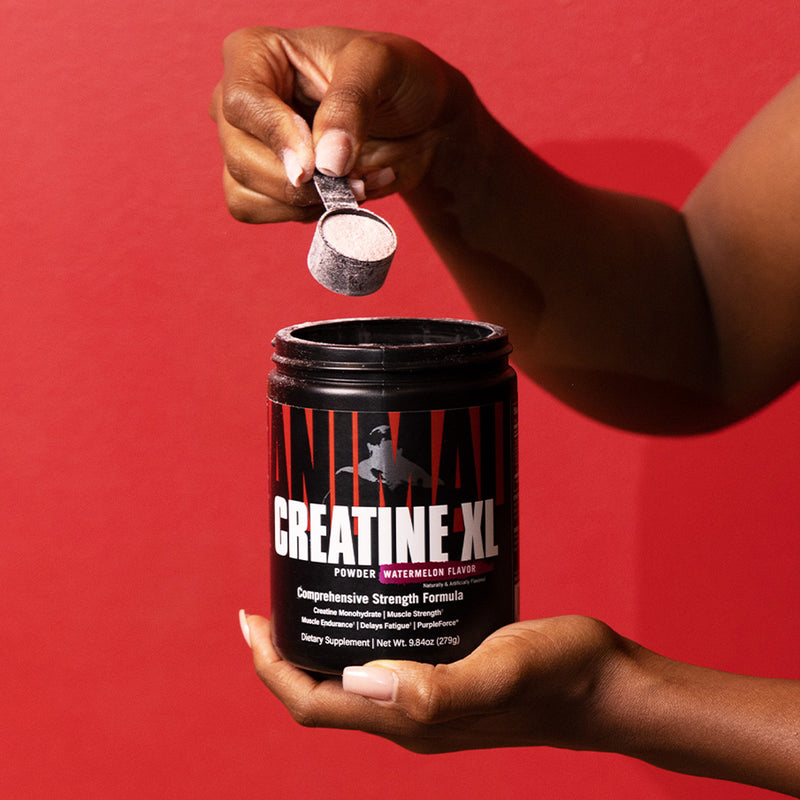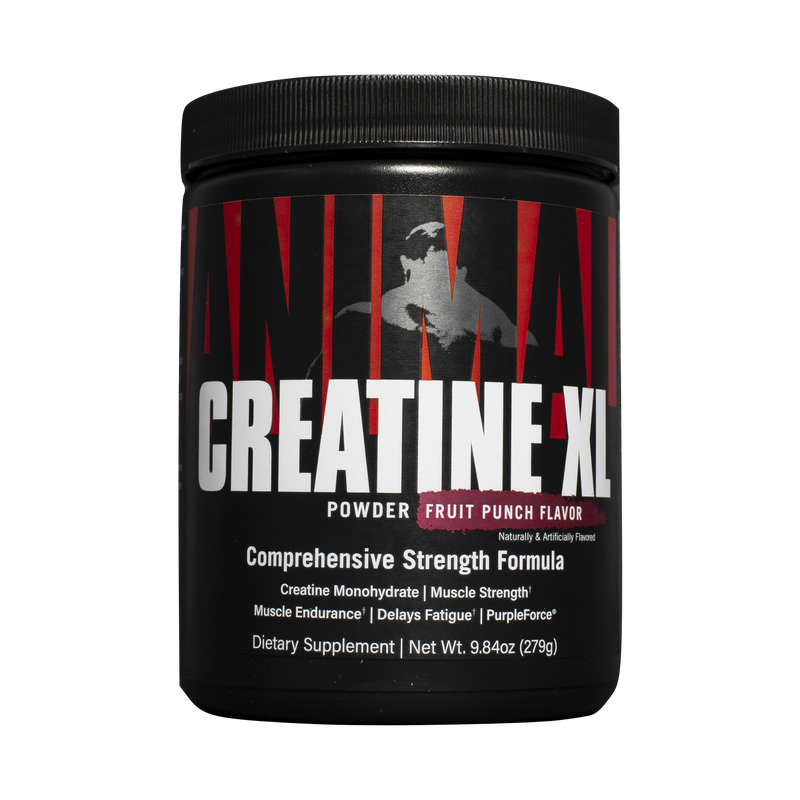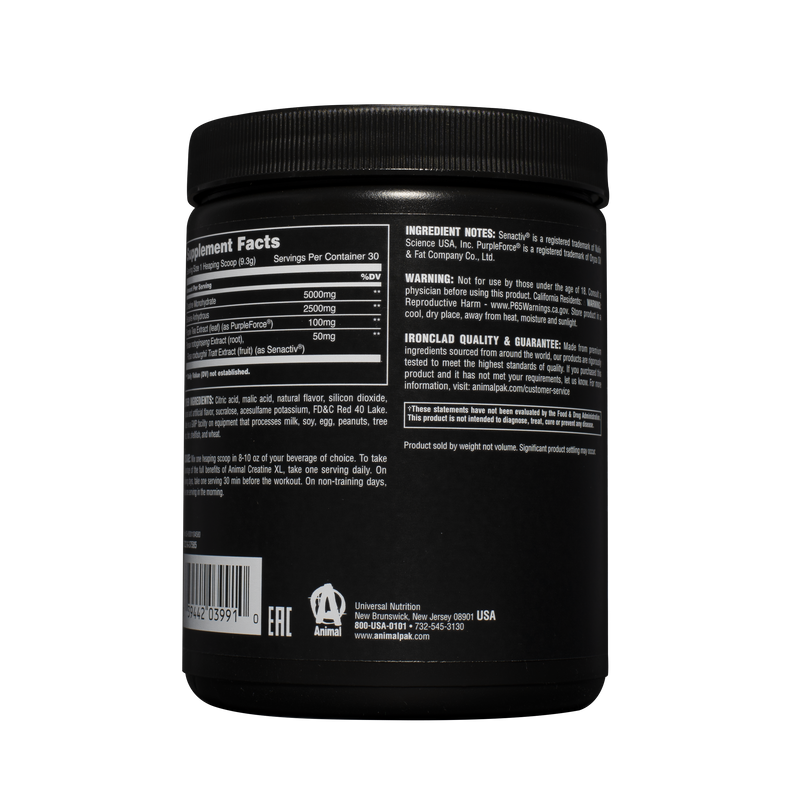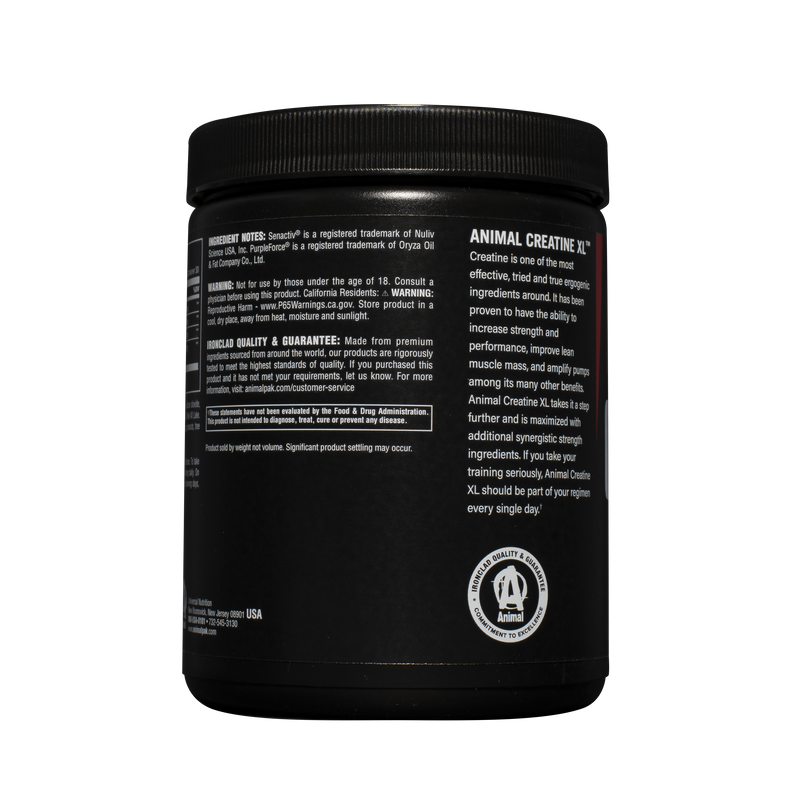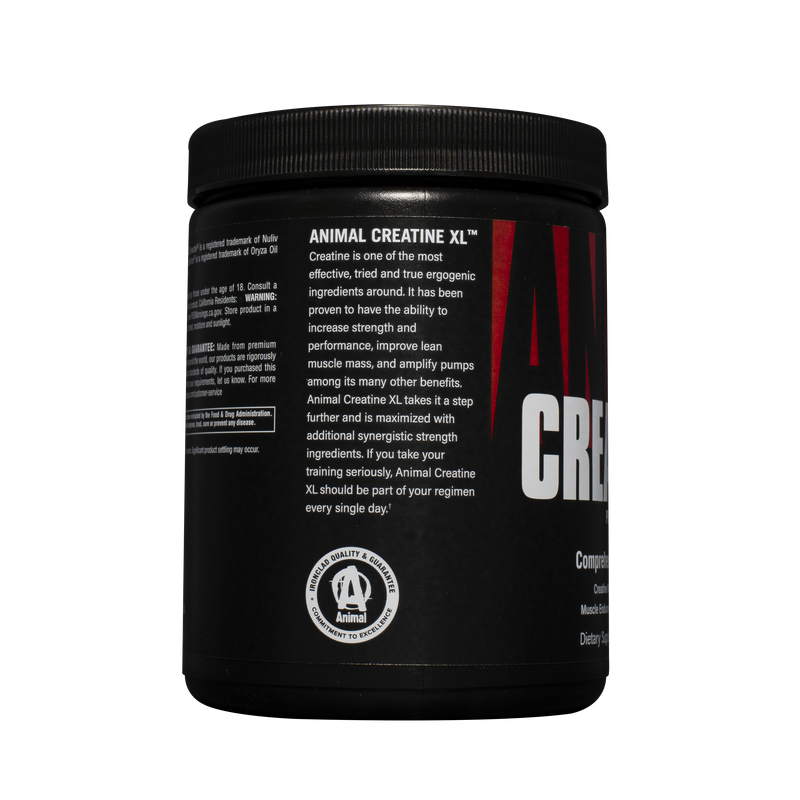 watch video
Animal Creatine XL
SKU: U3991
More than creatine, Animal Creatine XL gives you all the benefits of creatine monohydrate, increased strength, improved endurance and boosted ATP production, and takes it to the next level.
description
nutrition facts
FAQs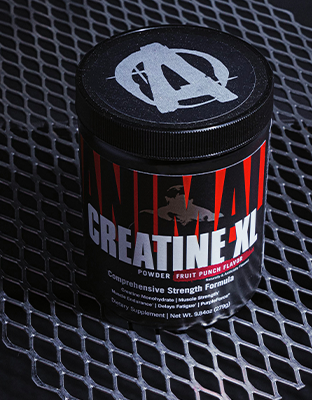 Superior Creatine Formula for Better Workout Results
Increase Muscle Strength, Power, and Endurance

2500 mg of Betaine Anhydrous for increased power and endurance (per serving)

Support Lean Body Composition

100mg of Purple Force® to support fat metabolism (per serving)

Boosts ATP production

50mg of Senactiv® to promote more muscle energy (per serving)

Boost Brain Function and Reduce Fatigue

Improves brain cognition and function, delays muscle fatigue and improves recovery
Frequently asked questions
What makes Animal Creatine XL Powder different than other Creatine supplements?

Animal Creatine XL Powder goes beyond other creatine supplements by combining creatine along with key powerful strength and performance ingredients like Betaine and patented ingredients PurpleForce® and Senactiv® † PurpleForce® is an all-natural, patented ingredient made from Kenyan purple tea extract. It is rich in functional nutrients and polyphenolic compounds such as GHG® which helps inhibit lipid and fat absorption while also boosting fat metabolism. It also works to activate AMPK, an enzyme involved in the homeostasis of the energy cell, promoting energy levels and glucose absorption in the skeletal muscle. Ultimately, PurpleForce® helps improve endurance and reduce muscle fatigue so you can train longer and better. Senactiv® is a plant-based, 100% natural, US patented sport nutraceutical compound designed to promote more energy and muscle preservation, validated in human clinical studies. It increases the production of citrate synthase, an important enzyme that is responsible for producing more ATP. It also has shown in a human clinical study that it can promote the removal of old cells and replenish with new healthy muscle cells.
When should I take Animal Creatine XL Powder?

On training days, it's best to take your serving of Animal Creatine XL pre or post workout. On non-training days, you should take one serving in the AM. In addition, see the "what can I stack Animal Creatine XL Powder with" FAQ for best stacking results.
What can I stack Animal Creatine XL Powder with?

Animal Creatine XL Powder stacks well with Animal Primal and Animal Juiced Aminos. If you take it pre-workout, we suggest combining it with Animal Primal. If you take it post-workout, we suggest combining it with Animal Juiced Aminos for enhanced results. In addition, Animal Creatine XL can be stacked with any of our foundational Animal products such as Animal Pak, Animal Omega, Animal Immune, Animal Flex, Animal Greens, and Animal PM.
What benefits will I see from taking this product?

Animal Creatine XL Powder can help with a multitude of strength and performance benefits: • Maximize Muscle Growth† • Increase Strength† • Boost Endurance† • Improve Performance† • Delay Fatigue† • Promote Muscle Energy†
Is Animal Creatine XL Powder third-party tested for banned substances?

Considering the vast number of competitions that are held, many with different substance lists, it would be difficult to narrow down which ingredients in our products comply with your competition. Our product ingredients are legal under U.S. law. To keep things simple, we ask that you cross-reference our product ingredients listed on our website, Animalpak.com, and compare it to the requirements of your competition. The safest way to ensure your compliance is to contact your sanctioning authority (whoever is hosting the event and conducting the drug testing) and provide them with the label ingredients. Unfortunately, with lists constantly changing, we cannot answer this question definitively, but we can guarantee that the contents of our products stay consistent. If you bought a product from us and cannot use because of your competition, we will back it up with our IronClad Guarantee.
What is the difference between Animal Creatine XL Powder and Animal Creatine Chews?

Animal Creatine XL Powder is an enhanced creatine strength powder formula to help you improve strength, power, and performance. It mixes up with water inside your shaker like any typical powdered supplement. Animal Creatine Chews provides you the same amazing strength and performance benefits as you've come to expect with tried-and-true creatine monohydrate, but in an alternate, convenient delivery system of delicious, flavorful chewable tablets that contains the power of AstraGin™, clinically studied to aid in nutrient absorption, and help improve the body's efficient utilization of creatine. Animal Creatine Chews give you a precise 5 grams dosage of creatine in 4 mouth-watering chewable tablets, providing you the ultimate in convenience without the need for any shakers or water. You can take it anytime, anywhere and be on your way.
How much water should I be drinking a day while using Animal Creatine XL Powder?

Always be sure to hydrate well – being properly hydrated is key to your performance and health in general. So, when using Animal Creatine XL Powder, consume plenty of water throughout the day.
Is a loading phase needed for Animal Creatine XL Powder?

A loading phase with Animal Creatine XL is not necessary, however, to tap into the full benefits of creatine, we recommend taking Animal Creatine XL Powder on a daily basis.
Follow us on instagram
#BuiltNotBorn
Made in the USA
Good manufacturing practice
UL Certified
Ironclad quality & guarantee
Made in the USA
Good manufacturing practice
UL Certified
Ironclad quality & guarantee