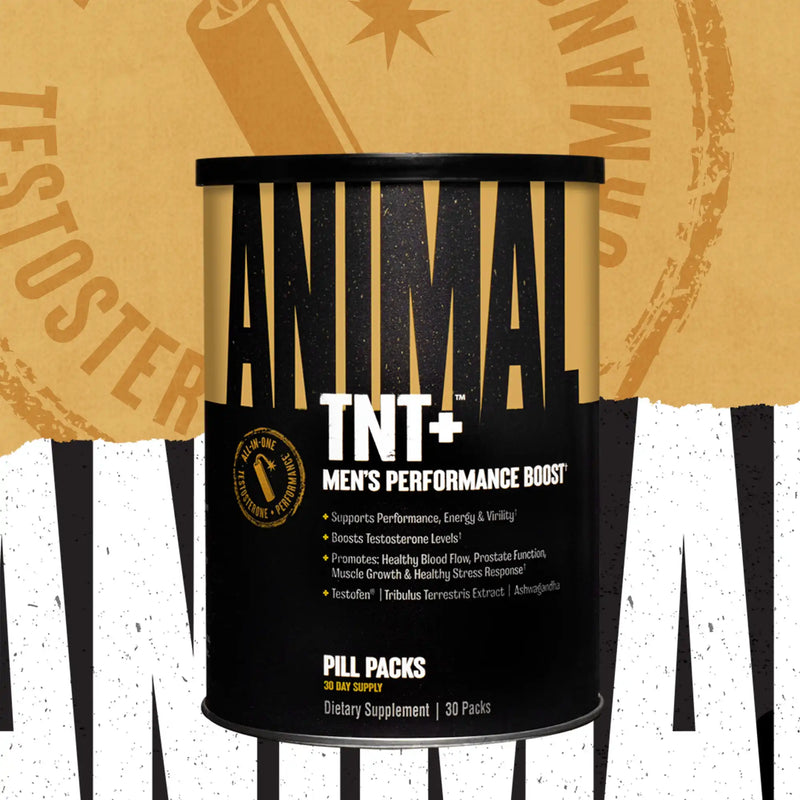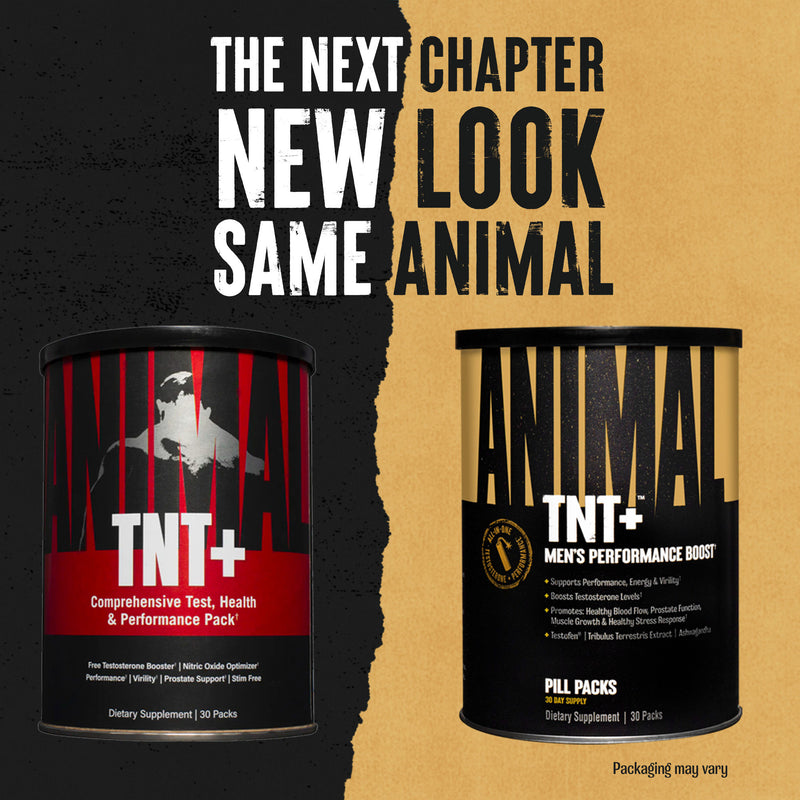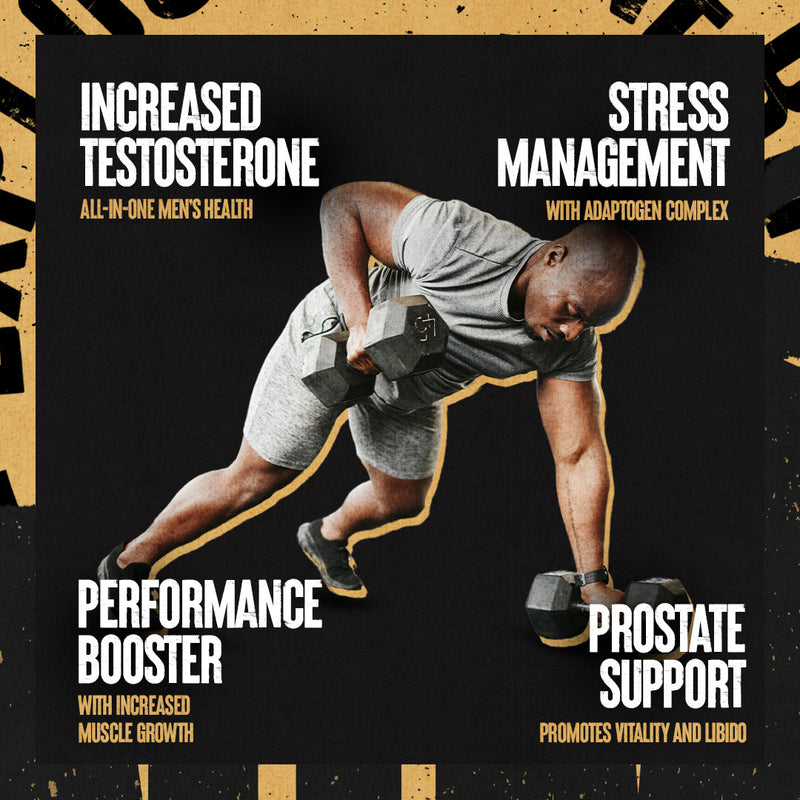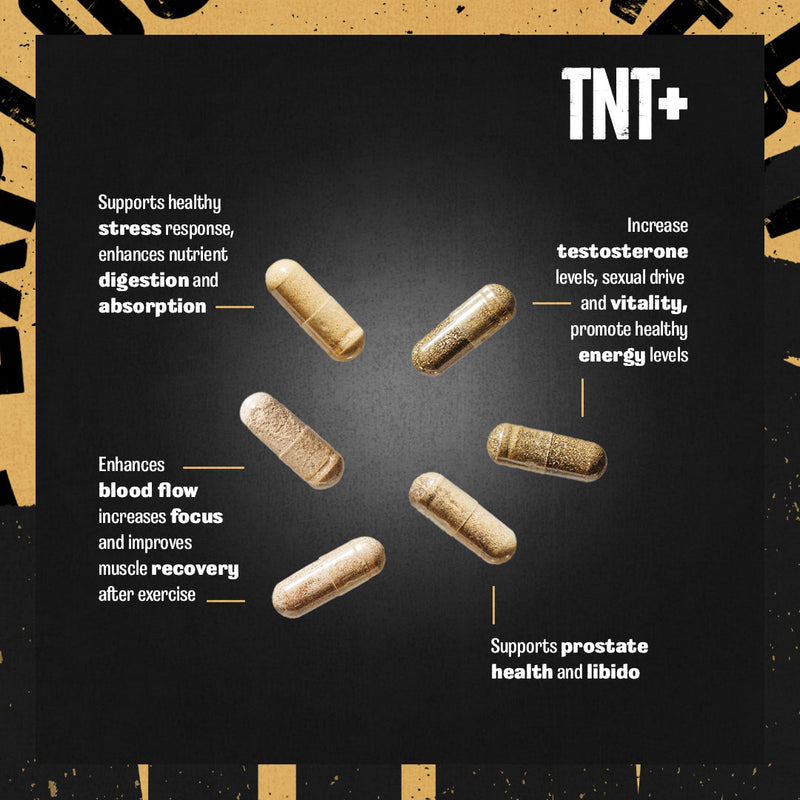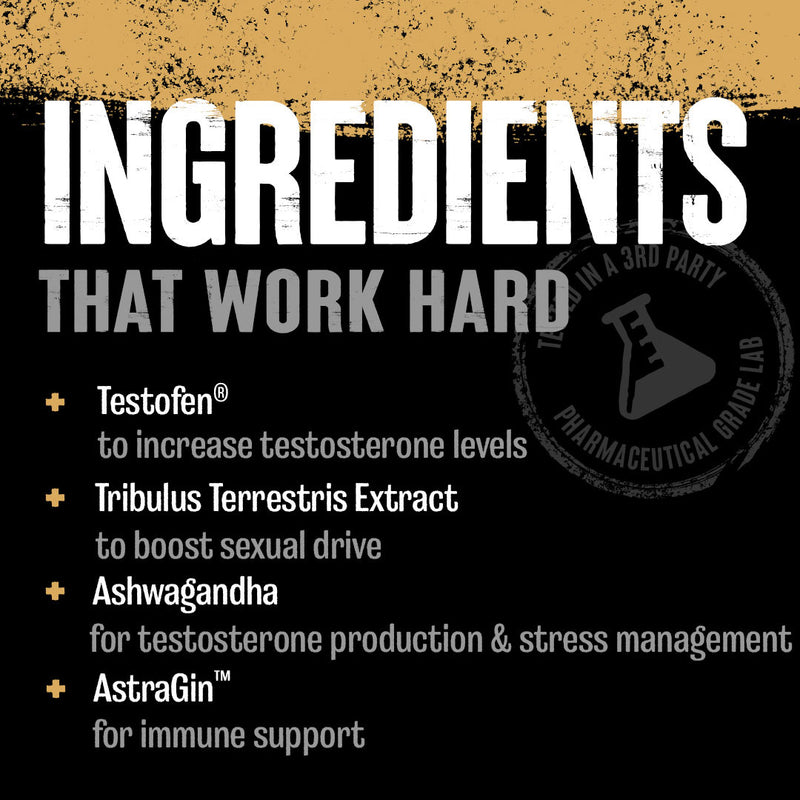 watch video
Animal TNT+
SKU: U3971
Animal TNT+ is a comprehensive men's health and wellness pack formulated to naturally support healthy testosterone levels, lean muscle growth, strength, and endurance. With a powerhouse of research-backed ingredients, TNT+ is the perfect supplement for men looking for an edge in and out of the gym.
description
nutrition facts
FAQs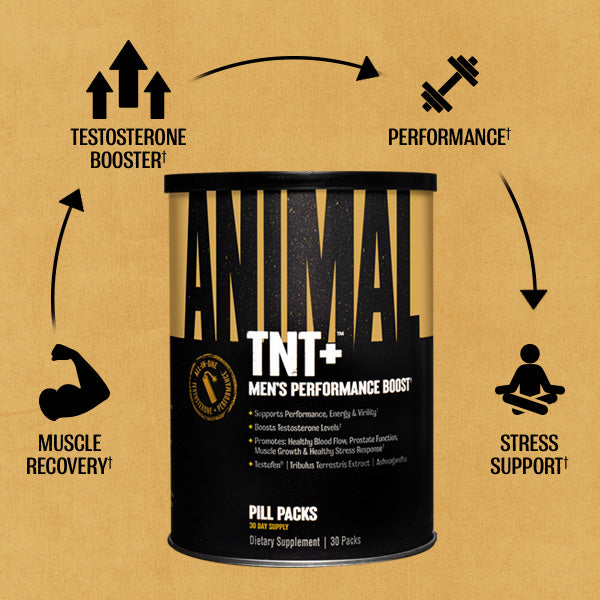 Comprehensive Men's Health and Wellness Pack
Testofen®

Naturally Boosts Testosterone Levels and Virility

Nitrosigine®

Reduce Muscle Damage and Recover Faster

Saw Palmetto and Green Tea

Naturally Supports Prostate Health

Adaptogen Ashwagandha Complex

Manage Everyday Stress and Increase Oxygen Flow
Frequently asked questions
How do I take Animal TNT+?

Take 1 pack of TNT+ with breakfast or any other meal. Combine with a strength training program for maximum results. Do not exceed 1 pack per day.
How is Animal TNT+ different from Animal Test, Animal Stak, and Animal M-Stak?

Each product has different benefits. Let's start it off with Animal TNT+. Animal TNT+ is for the mature male athlete who is looking for comprehensive test boosting combined with ever important health and performance support, including prostate, virility, stress and lean muscle mass support, as well as additional nitric oxide and circulation support. TNT+ helps you to up your performance in and out of the gym. Animal Stak is a comprehensive hormone booster. Stak works to help boost your natural testosterone levels AND your natural growth hormone (GH) levels while keeping your estrogen levels from rising. Animal M-Stak, on the other hand, works to promote anabolism by increasing protein synthesis, nutrient partitioning, and nitrogen retention while reducing muscle catabolism. In short, Animal Stak can help with performance and strength whereas Animal M-Stak can help with gaining lean mass and size. Animal Test is a straight and powerful testosterone booster. Animal Test contains potent extracts, which are designed to specifically facilitate a rise in free and total testosterone with effective anti-estrogen compounds capable of maximizing the natural anabolic response. Coupled with Arachidonic Acid, Test works to maximize total testosterone output and utilization.
What makes Animal TNT+ unique?

Animal TNT+ is uniquely formulated to support testosterone levels, lean muscle mass, cardiovascular support, virility and strength and endurance for the mature male, all of which are important in maintaining your performance in and out of the gym as you get older.
How do I cycle this product?

Animal TNT+ does not need to be cycled and can be taken all year round for male performance support.
How many pills are in 1 pack of TNT?

Animal TNT+ contains 6 easy-to-swallow capsules. You should take all the capsules at one sitting for proper effectiveness.
Can someone under the age of 18 take this?

TNT+ is scientifically formulated for the mature male. We do not recommend our products to be taken by anyone under the age of 18 years old. This is best for males 35 and older.
Follow us on instagram
#BuiltNotBorn
Made in the USA
Good manufacturing practice
UL Certified
Ironclad quality & guarantee
Made in the USA
Good manufacturing practice
UL Certified
Ironclad quality & guarantee