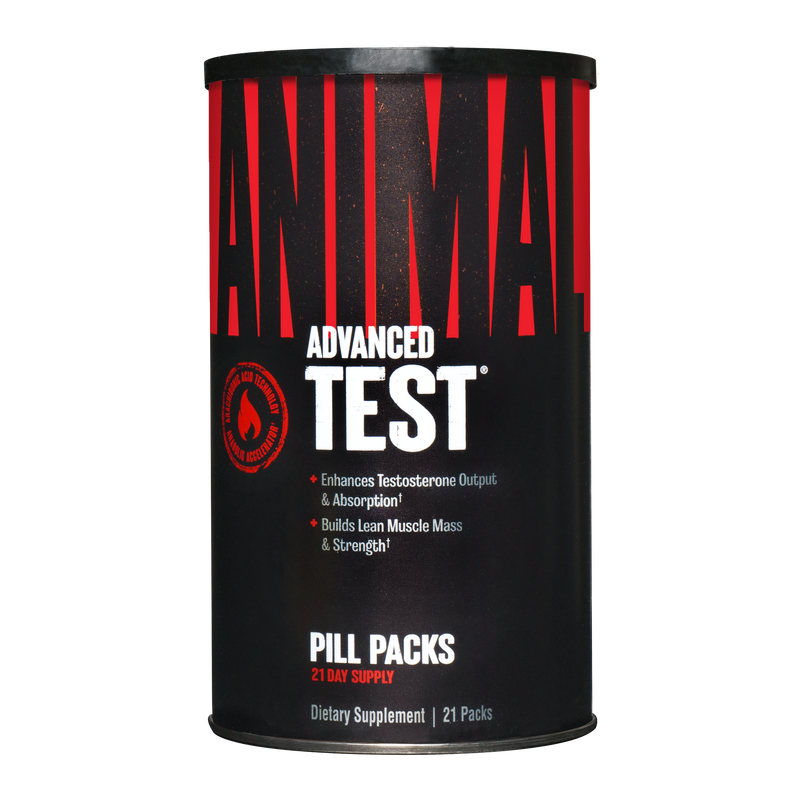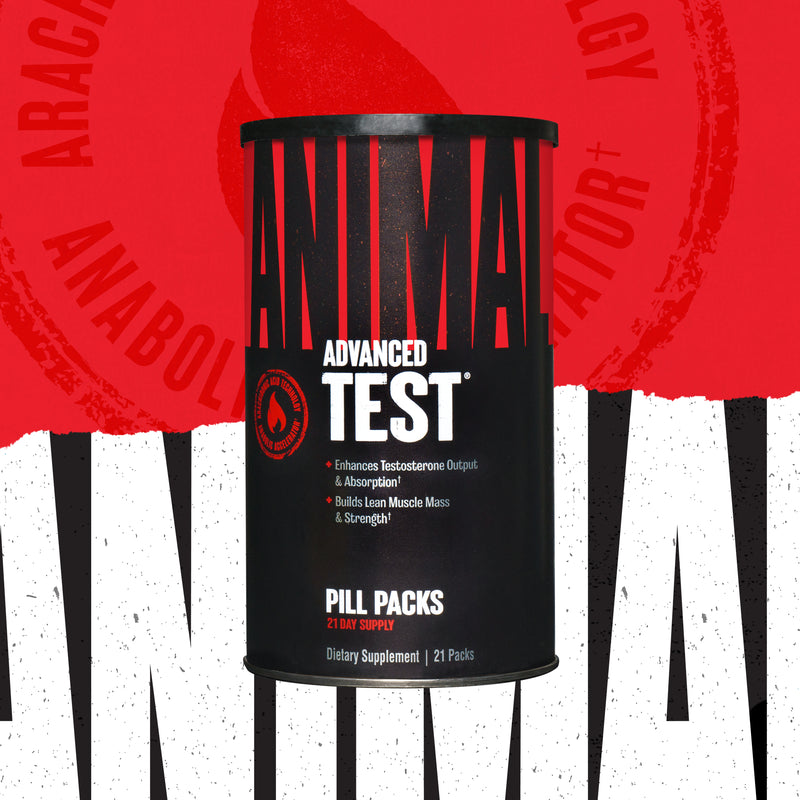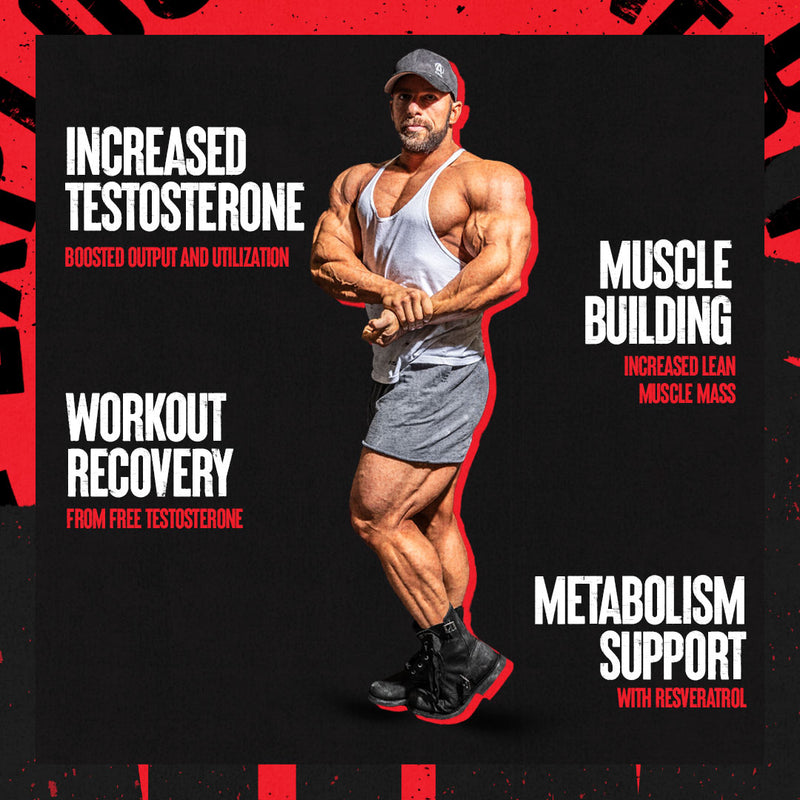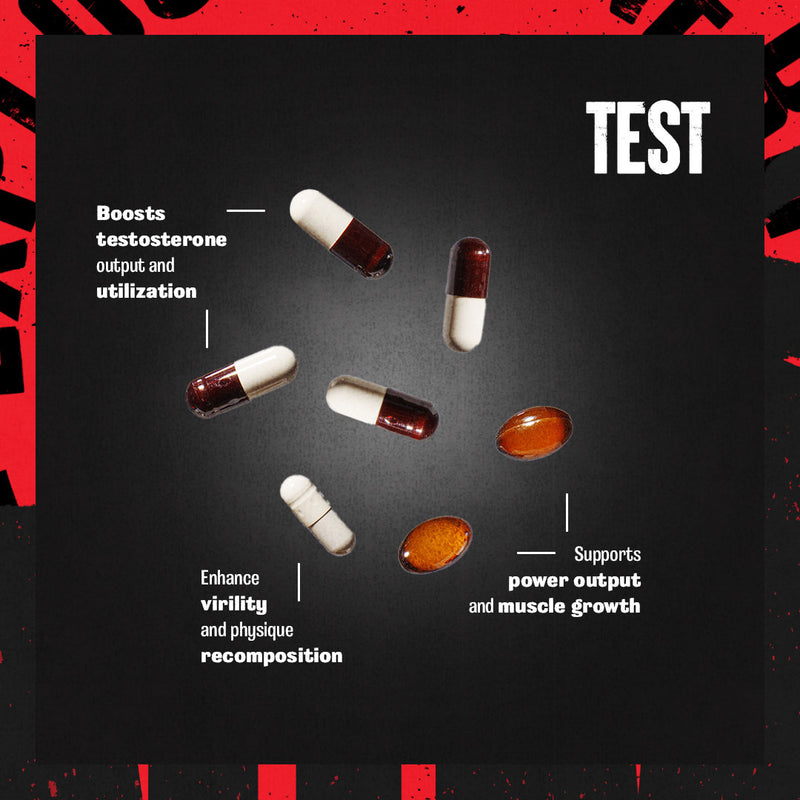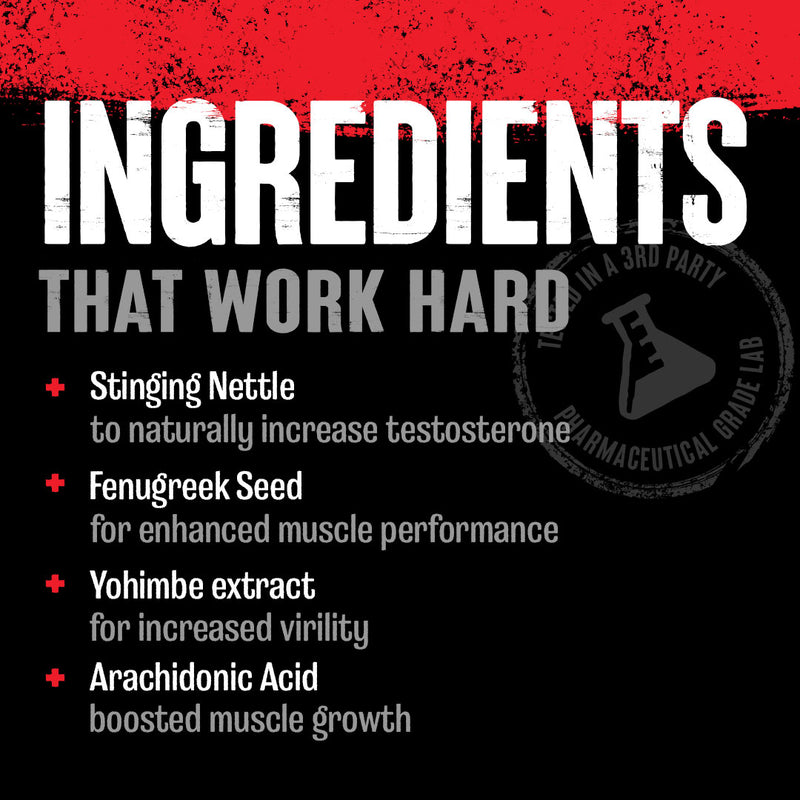 Animal Test
SKU: U3032
Break through muscle size plateaus with the complete testosterone boosting supplement for men. Animal Test works to increase testosterone output and utilization to help create more muscle mass. 
description
nutrition facts
FAQs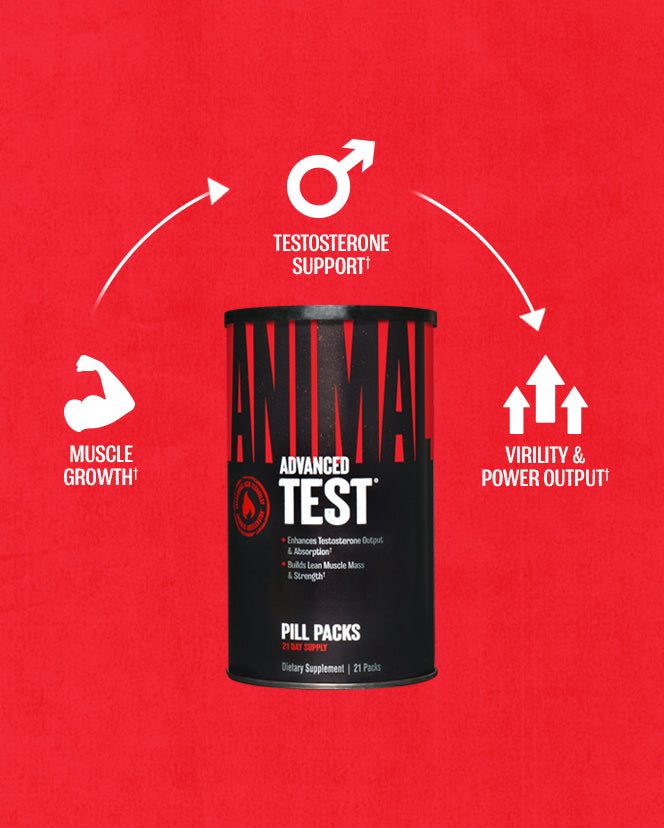 Scientifically Formulated and Perfectly Dosed Test Booster
Advanced Anabolic Compound

Pro-androgen complex naturally amplifies testosterone levels

Patented Arachidonic Acid

Powerful Omega 6 fatty acid helps promote maximum hypertrophy

Unique Formula to Activate Free Testosterone

Key ingredient Stinging Nettle Root promotes gains in strength and size and improved focus

All-in-One Muscle Building Matrix for Men

Further fortified with Polygonum Cuspidatum (Resveratrol), Fenugreek, Yohimbe Bark and Cissus Quadrangularis (Ketosterone)
Frequently asked questions
What pill contains yohimbe?

The small white pill in Animal Test contains the yohimbe ingredient.
Do I need to run a PCT after running Animal Test?

No, there is no need. Our products increase your natural hormone production through the use of natural ingredients, not by introducing outside hormones to the system, so there is no shutdown, rebound, etc. If you are interested in purchasing any of our testosterone boosters, check them out here.
Can I take Animal Test as a drug tested athlete?

Yes. Animal Test will promote naturally-occurring testosterone in the body and is considered an "over the counter" supplement.
Which is the stronger test booster, Animal Test or Animal Stak?

Both are powerful in their own way, but Animal Test is more powerful because of the arachidonic acid.
Follow us on instagram
#BuiltNotBorn
Made in the USA
Good manufacturing practice
UL Certified
Ironclad quality & guarantee
Made in the USA
Good manufacturing practice
UL Certified
Ironclad quality & guarantee