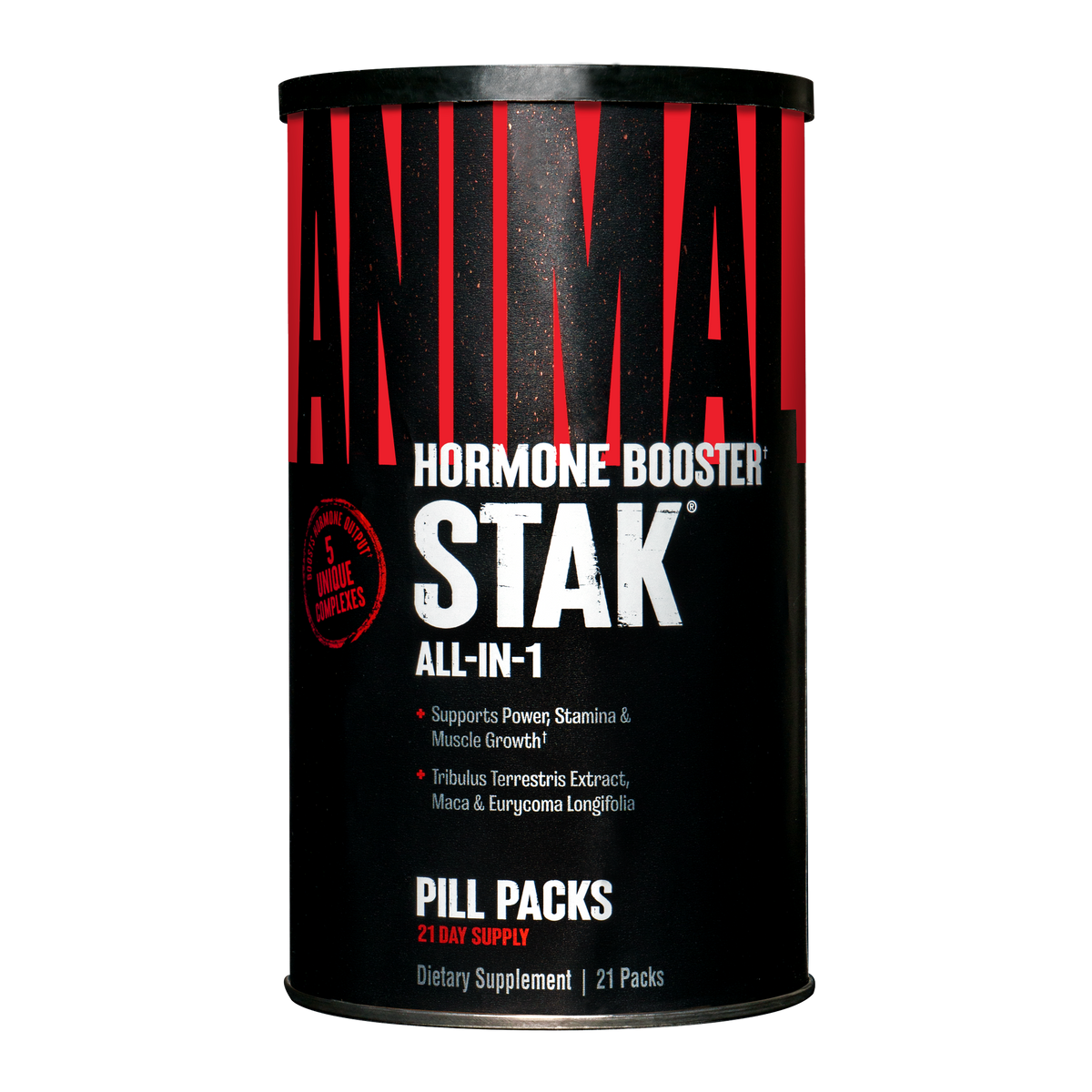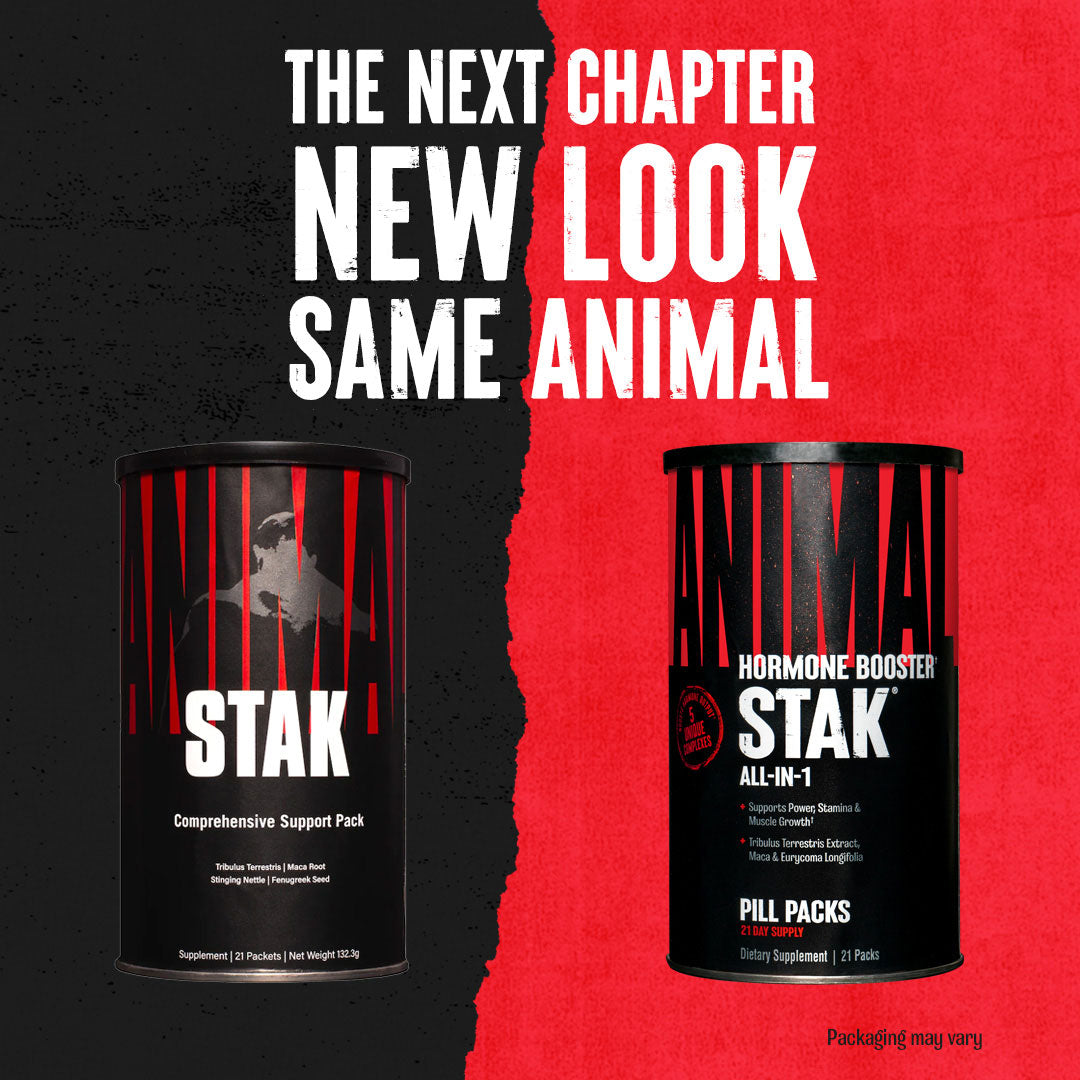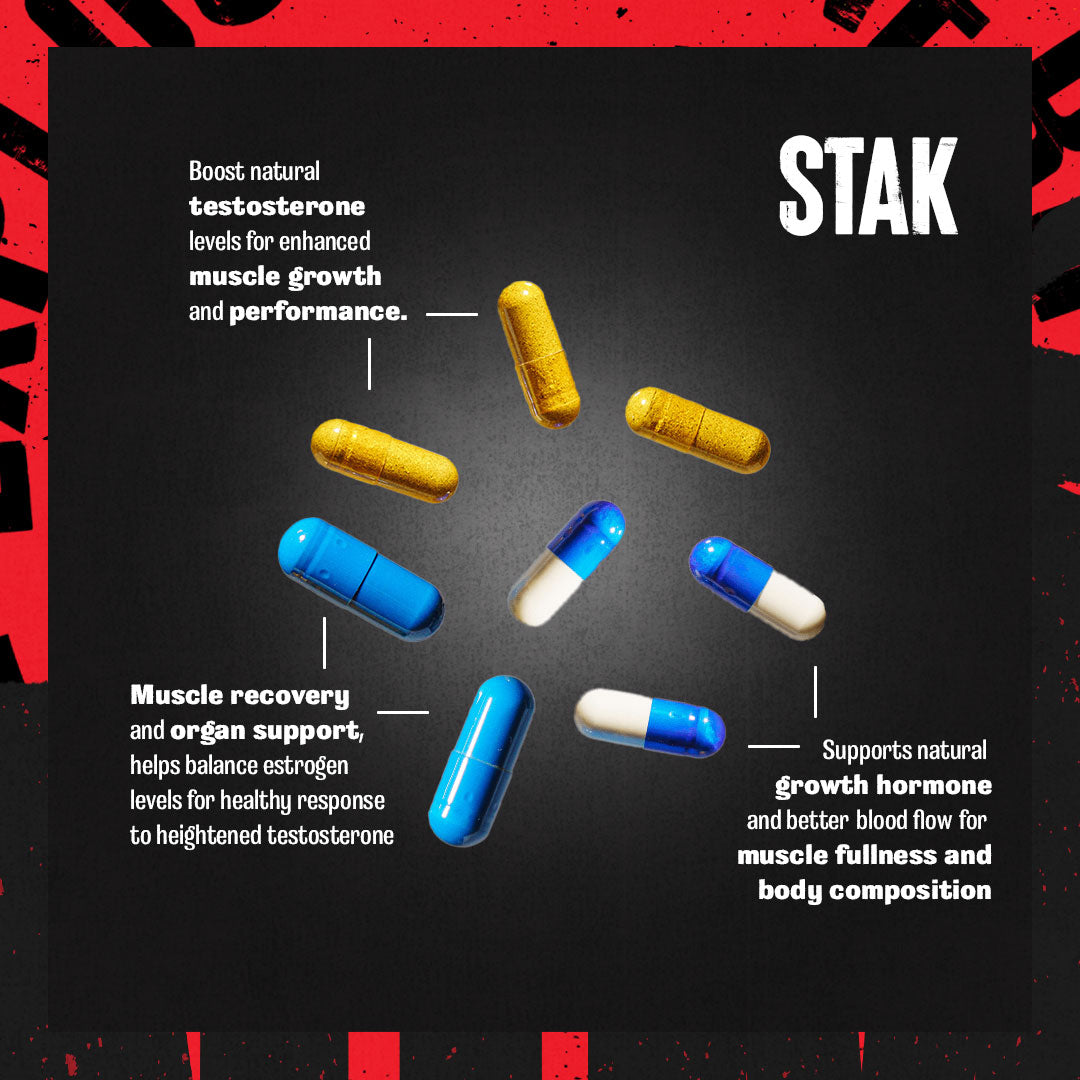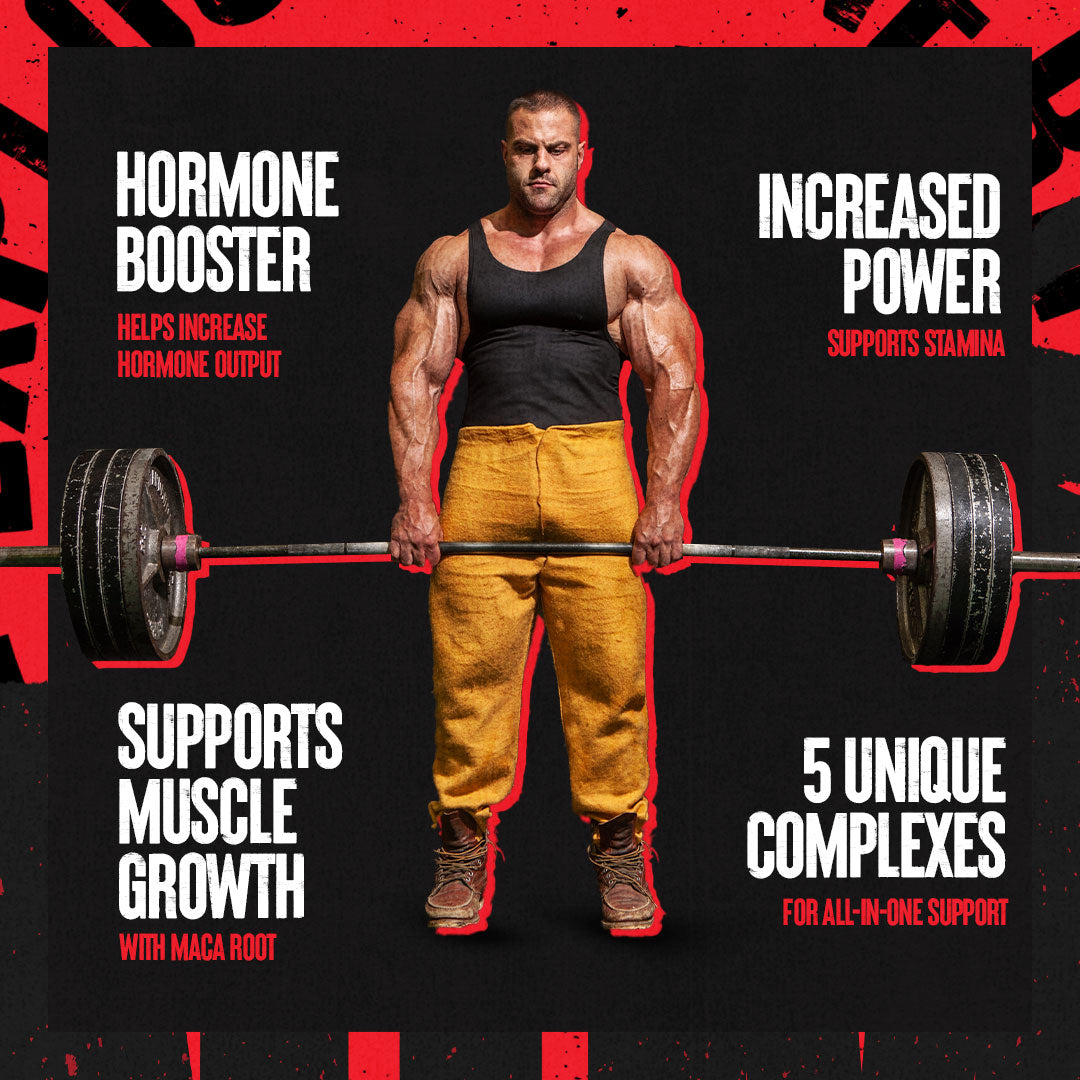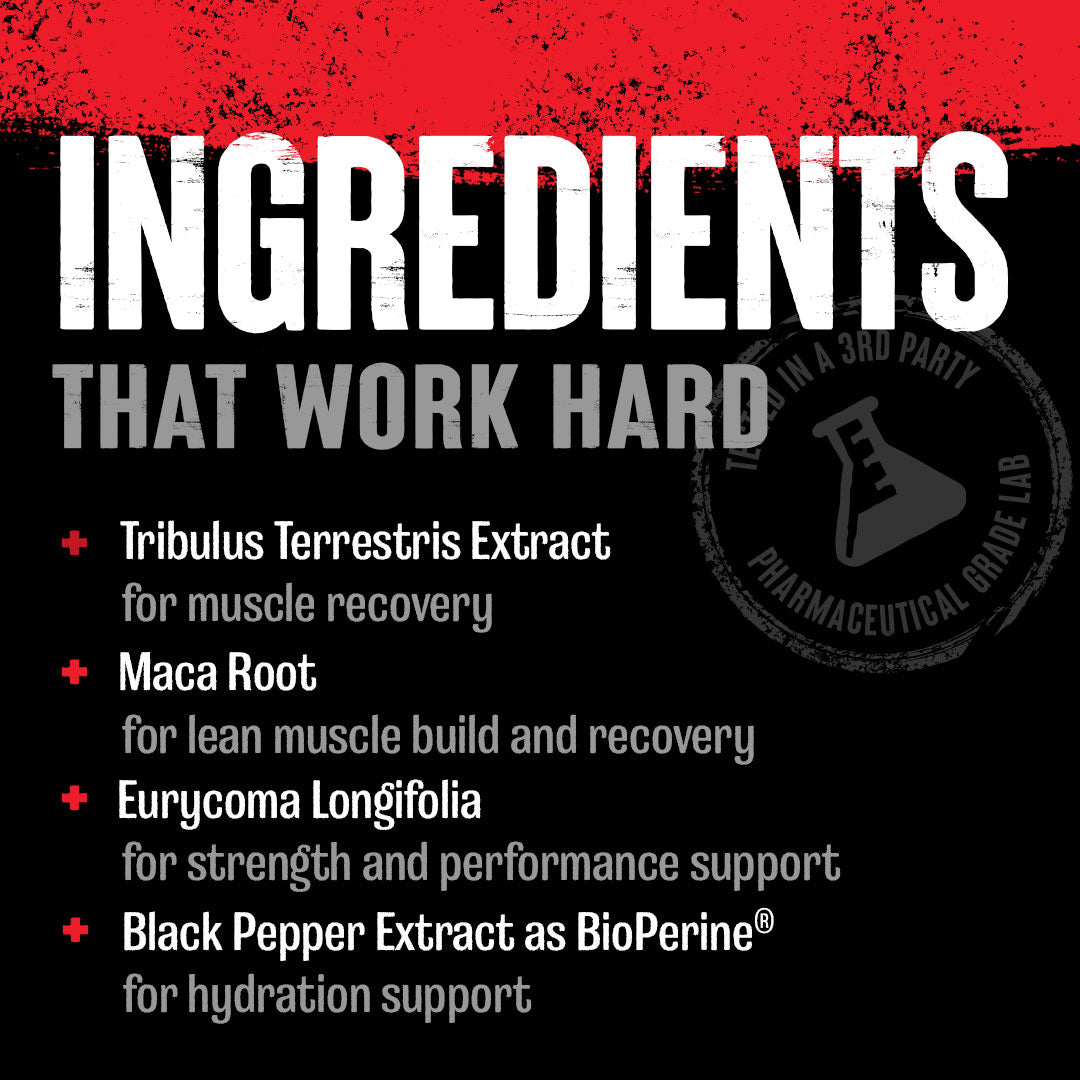 Animal Stak
Reach your strength goals; Elevate testosterone & build lean muscle
Description
Animal Stak is a comprehensive, natural, anabolic, performance supplement designed to help men build lean muscle. The supplement is packed with five unique complexes to boost natural testosterone levels and support growth...
Read More
Naturally enhance output of testosterone while lowering estrogen levels
Increased muscle mass, endurance, strength, energy, and vitality
Better pump, improved blood flow, and stronger muscles
description
nutrition facts
how to use
Guarantee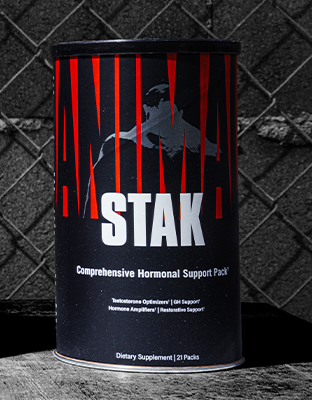 Contains 5 Complexes to Naturally Enhance Testosterone and GH
Pro Testosterone Complex with Tribulus
Increased muscle mass and strength, while also boosting energy and feelings of vitality
Aromatase Combating Complex with Resveratrol
Supports healthy estrogen levels to avoid side effects from heightened testosterone levels
Growth Hormone (GH) Support Complex
Increased muscle fullness and enhanced body composition with better pump and improved blood flow
Hormone Amplifying Blend with Carnitine
Enhance testosterone boosters and the growth hormone elevation
Frequently asked questions
Is Animal Stak safe for females?

Yes, Animal Stak contains natural ingredients that boost endogenous hormones (internal) and creates an environment to create more muscle growth and strength.
Do I need to run a PCT after running Stak?

No, there is no need to do so. Our products increase your natural hormone production by means of natural ingredients, not by introducing outside hormones to the system.
Can you stack Animal Test and M-Stak with Stak?

Yes, you can stack both Test and M-stak with Stak. 3-week cycle of Test and Stak, followed by a 3-week cycle of M-Stack only.
Should Animal Stak be cycled?

The cycle period for Animal Stak is 21 days on and then 7 days off. After 3 completes cycles, we suggest taking a month off before proceeding with another cycle.
In Animal Stak, which pill contains vitamin B6?

You can avoid consuming the vitamin B6 in Animal Stak by removing the 2 blue capsules.
What's the difference between Animal Stak and Animal M-Stak?

Although we designed both Animal Stak and Animal M-Stak to be natural anabolics, they each work differently. Animal Stak is a natural hormone booster that works with your body to enhance key anabolic hormone levels, including testosterone and growth hormone. Animal M-Stak, on the other hand, works to promote anabolism by increasing protein synthesis, nutrient partitioning, and nitrogen retention while reducing muscle catabolism. In short, Animal Stak can help with performance and strength whereas Animal M-Stak can help with gaining lean mass and size. You can combine the two to get the best of both worlds.
IRONCLAD QUALITY & GUARANTEE. ANIMAL IS DEDICATED TO BEING THE VERY BEST.
Made from premium ingredients sourced from around the world, our products are rigorously tested to meet the highest standards of quality.

That's why we stand behind every single pill, every powder, and every single Animal "pack" we make. If you bought a product directly from our website and it hasn't met your tough requirements for any reason, we offer a "no-questions-asked" 90-day 100% guarantee.
Made in the USA
Good manufacturing practice
UL Certified
Ironclad quality & guarantee
Made in the USA
Good manufacturing practice
UL Certified
Ironclad quality & guarantee