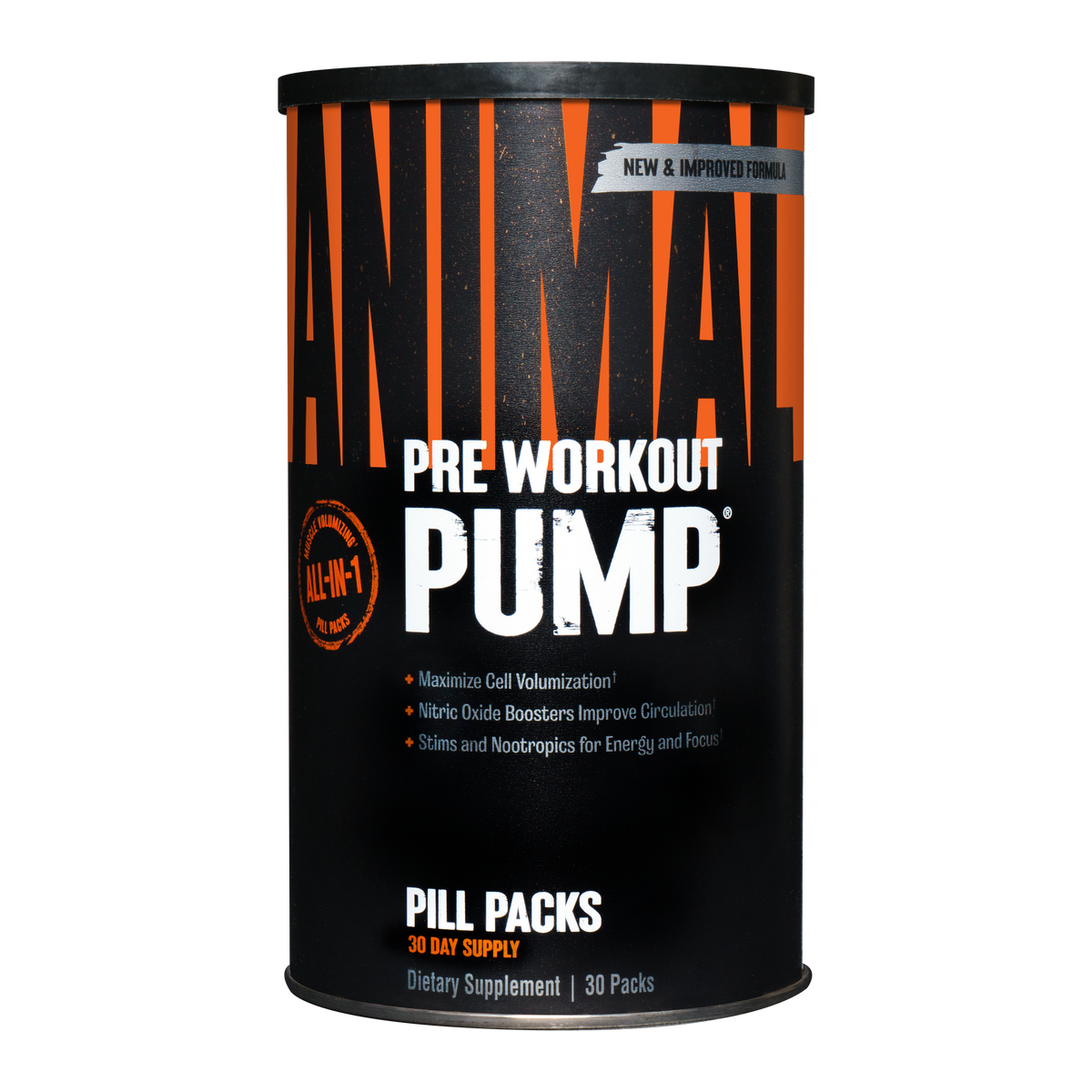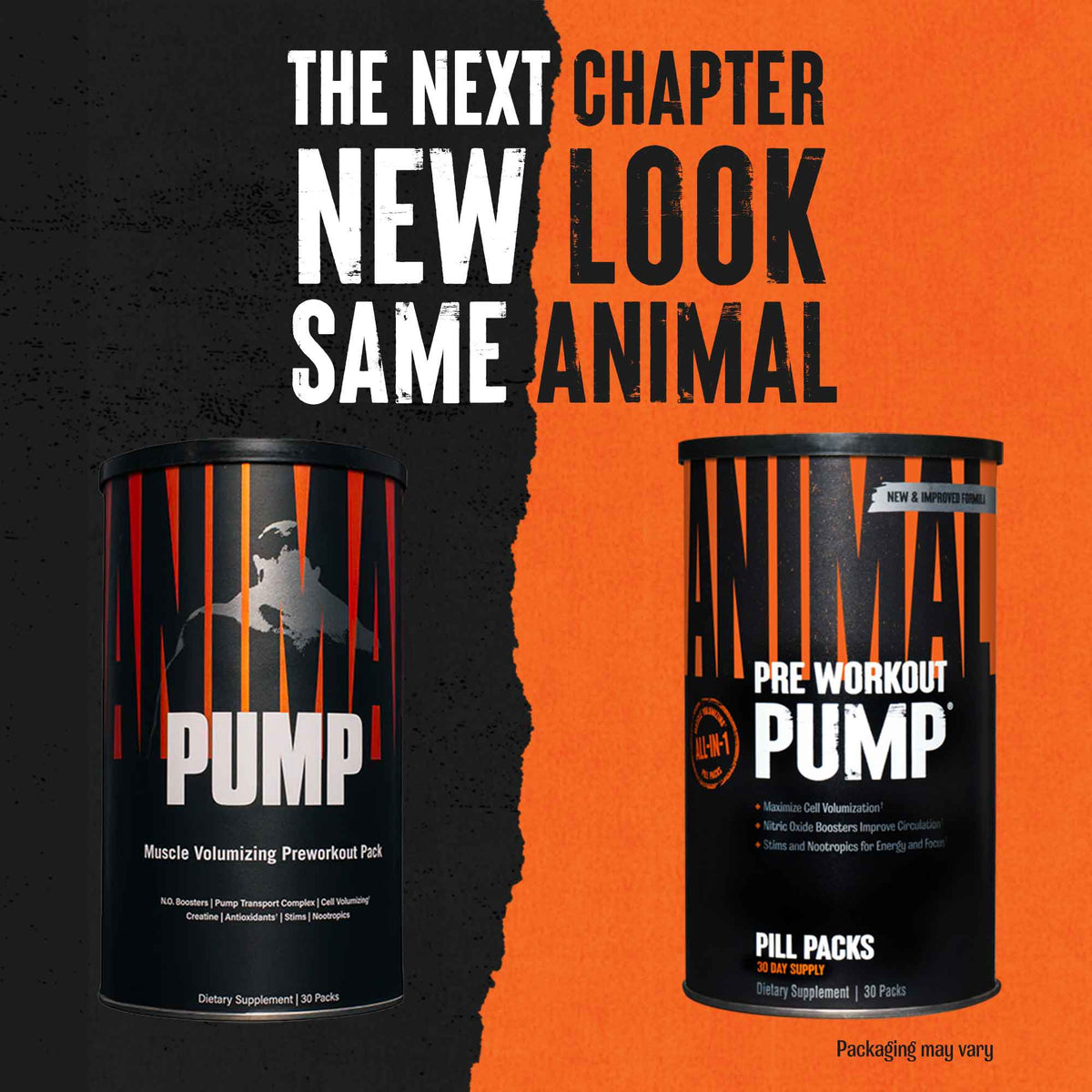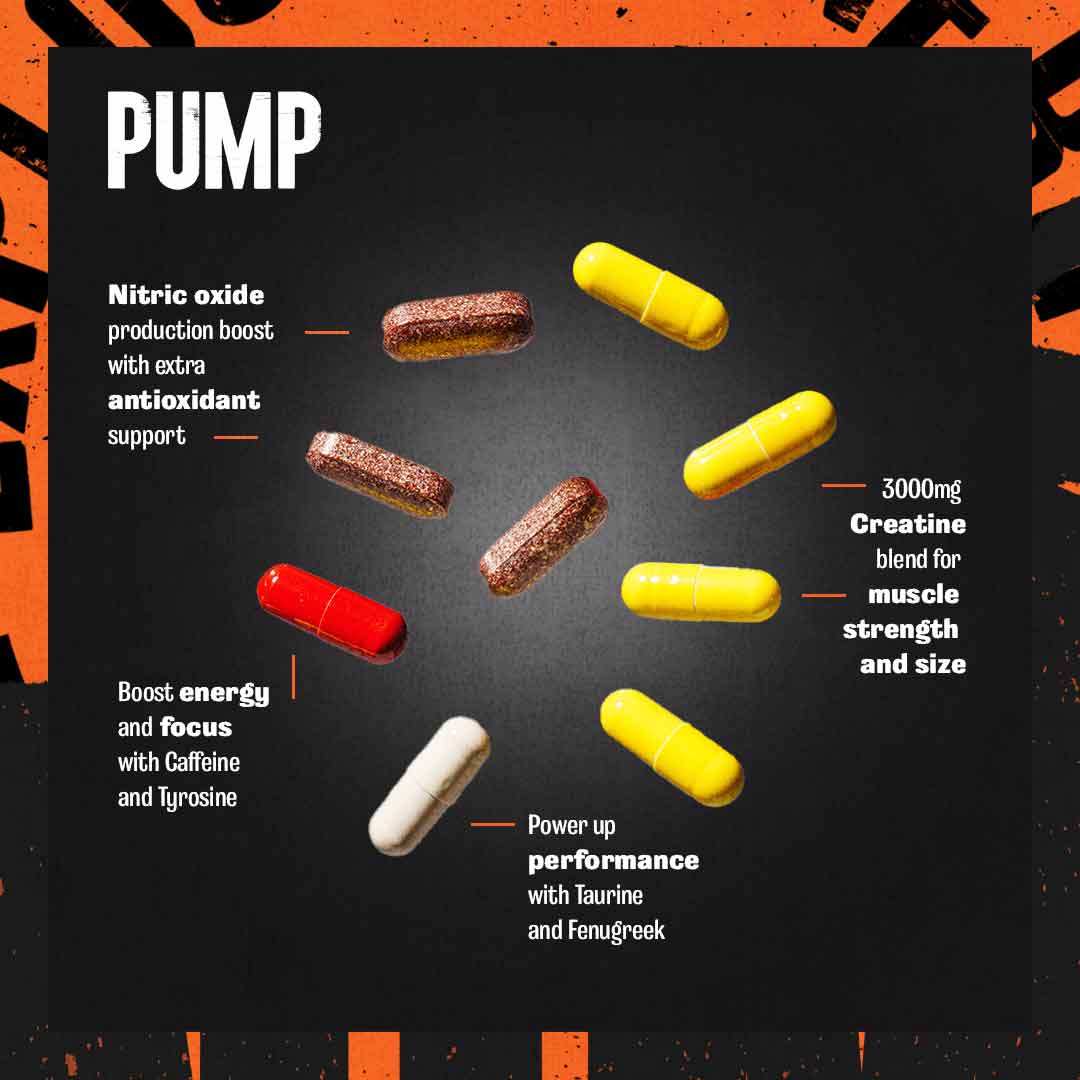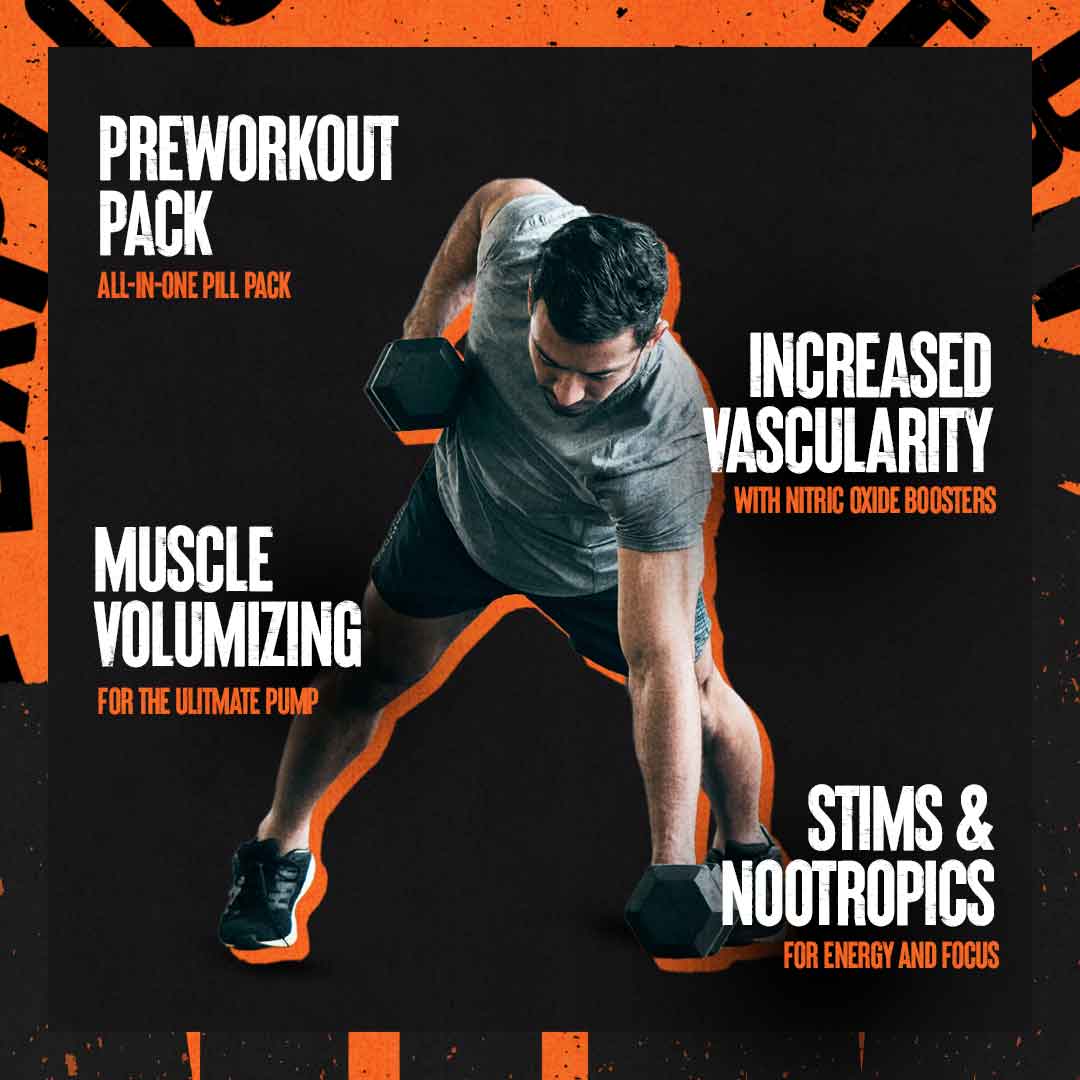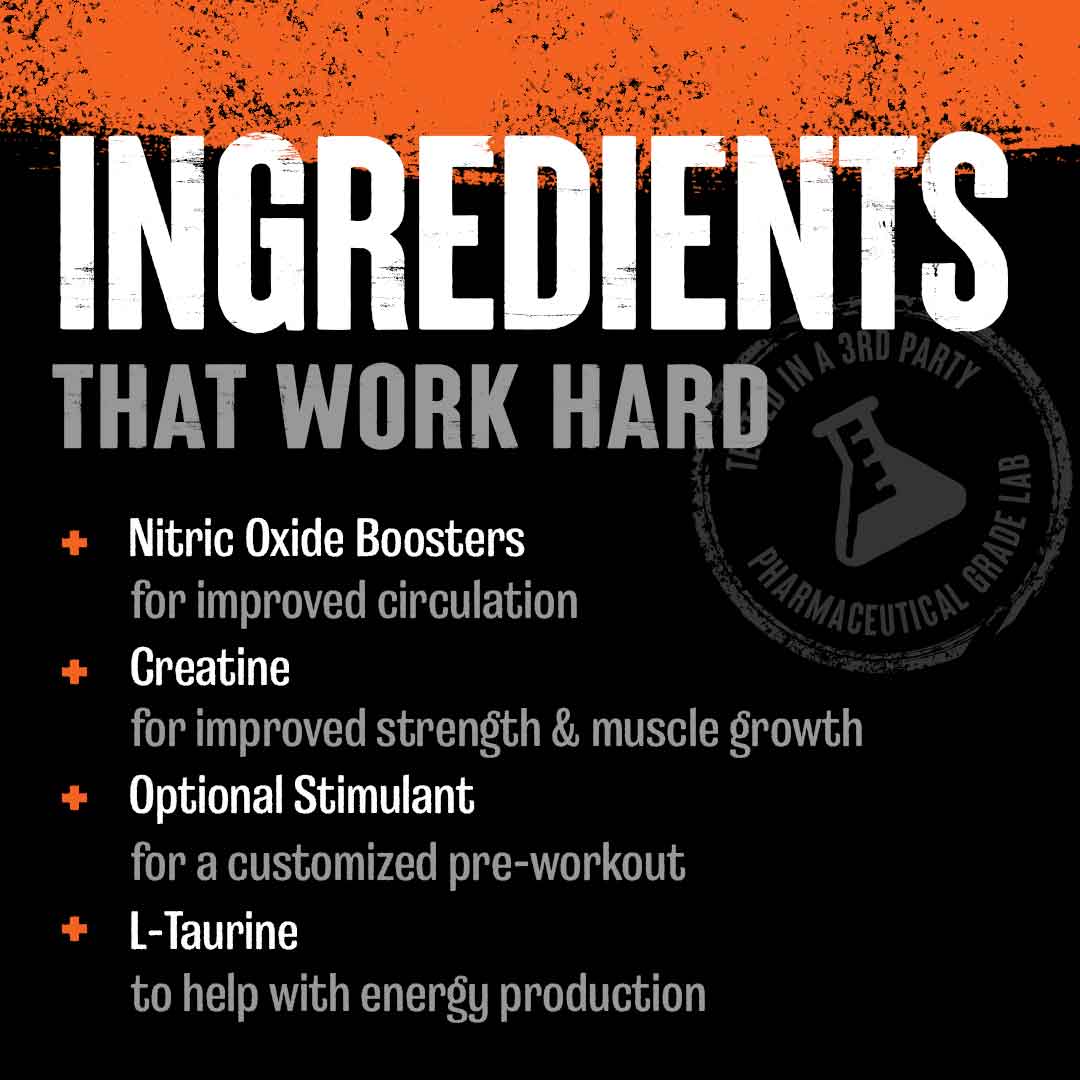 watch video
Animal Pump
Vein Popping Pre-workout for Maximum Muscle Pumps
Description
Maximize your muscle pump and vascularity with the first encapsulated pre-workout formula that contains a powerful pump complex with creatine, a stimulant complex (which can be removed), nitric oxide complex, and more....
Read More
Multiple supplements in one for stronger and bigger muscles
Scientifically formulated for muscle size, definition, and vascularity
Convenient, easy-to-take, muscle pumping pre-workout pill pack
description
nutrition facts
how to use
Guarantee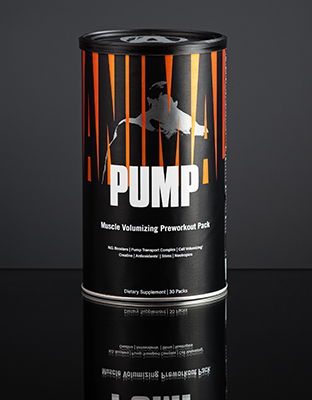 Scientifically Formulated, Convenient and Easy to Take
Multiple Supplements in One for Maximum Pump
Scientifically formulated with 5 powerful complexes for muscle pump, growth, and vascularity
Better Bigger Pumps and Roadmap Vascularity
Creatine monohydrate for muscle strength and size and nitrous oxide complex for improved your blood flow
Customize Your Pre-workout With or Without Stims
If you don't need the extra stimulants, just take out the red pill and you get the full focus and pumps
Perfect Grab-and-Go Pump Supplement
Convenient on the go pre -workout pill pack packs– no powder, no clumping, no mess
Frequently asked questions
How many pills are in Animal Pump, per serving?

Each pack in Animal Pump contains a total of 9 pills.
Can I remove the stimulants from Animal Pump?

For any of our products that are in pack form and contain stimulants, you can remove the stimulants by taking out the red pill. The red pill always contains 200 mg of caffeine.
Is Animal Pump the same formula as Animal Pump Pro?

Animal Pump and Animal Pump Pro are two different formulas. Animal Pump contains a removable red stimulant capsule and utilizes a nitric oxide-based formula. Animal Pump Pro is in powder form and contains zero stimulants. It utilizes a formula based around pump agents like citrulline malate and more.
IRONCLAD QUALITY & GUARANTEE. ANIMAL IS DEDICATED TO BEING THE VERY BEST.
Made from premium ingredients sourced from around the world, our products are rigorously tested to meet the highest standards of quality.

That's why we stand behind every single pill, every powder, and every single Animal "pack" we make. If you bought a product directly from our website and it hasn't met your tough requirements for any reason, we offer a "no-questions-asked" 90-day 100% guarantee.
Made in the USA
Good manufacturing practice
UL Certified
Ironclad quality & guarantee
Made in the USA
Good manufacturing practice
UL Certified
Ironclad quality & guarantee