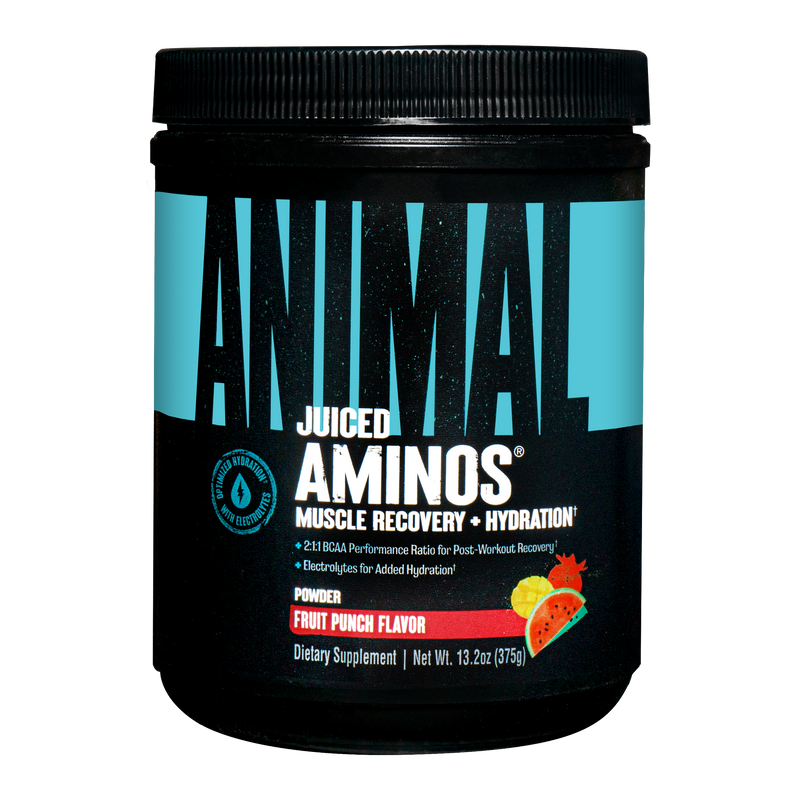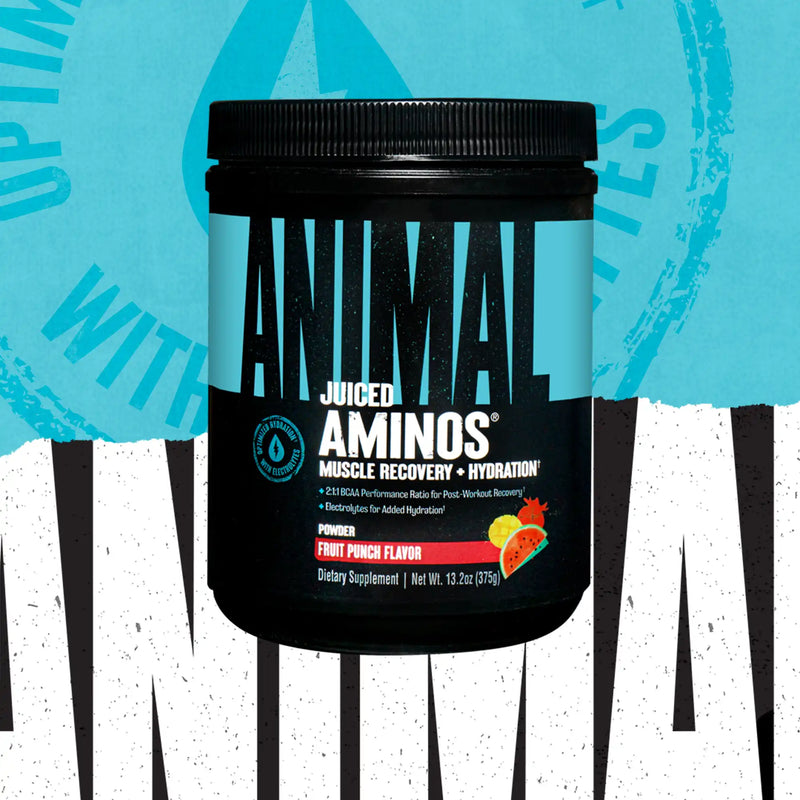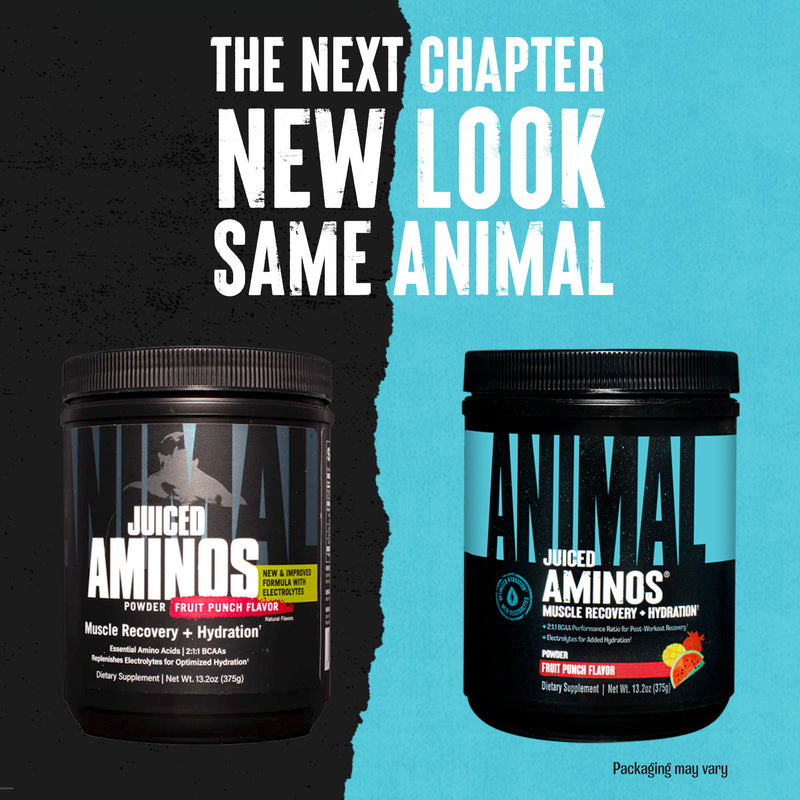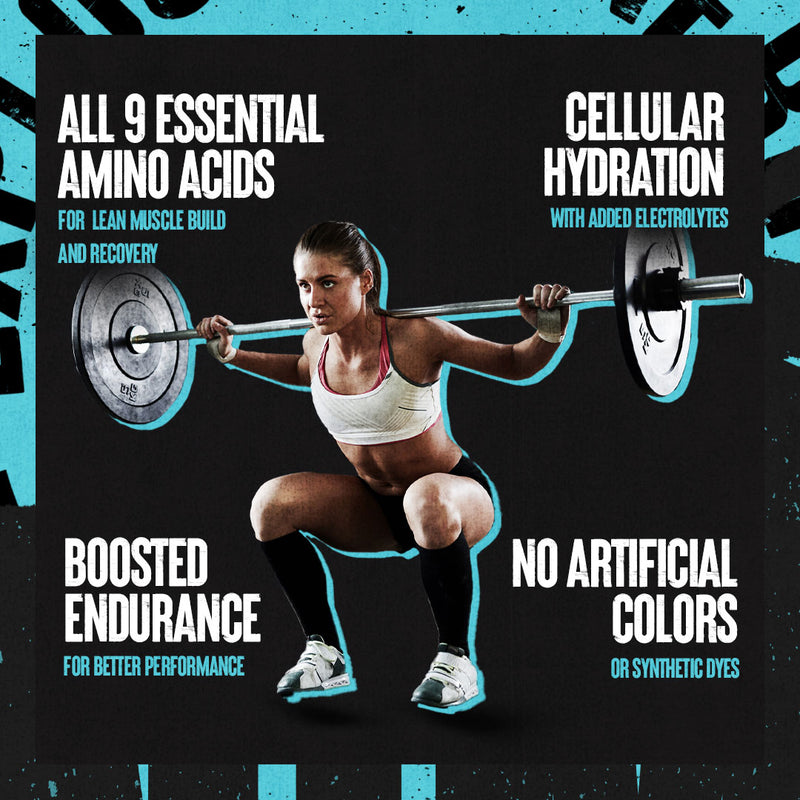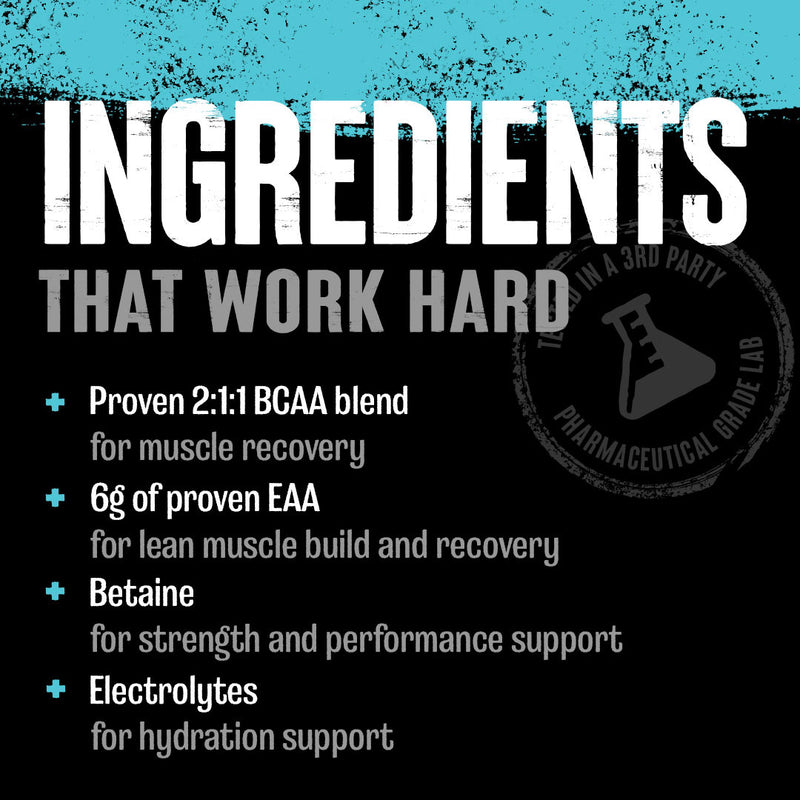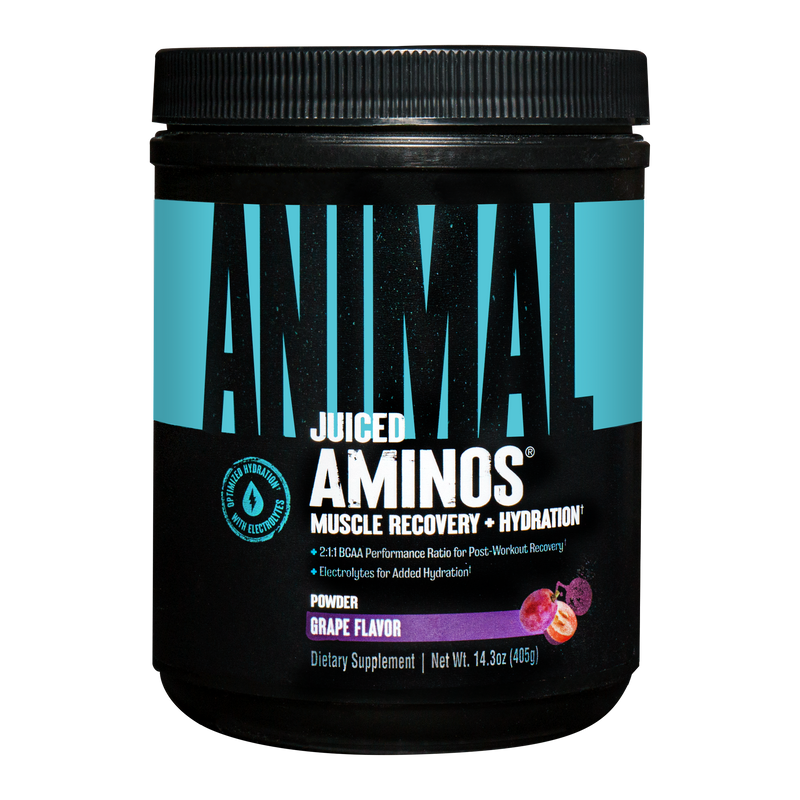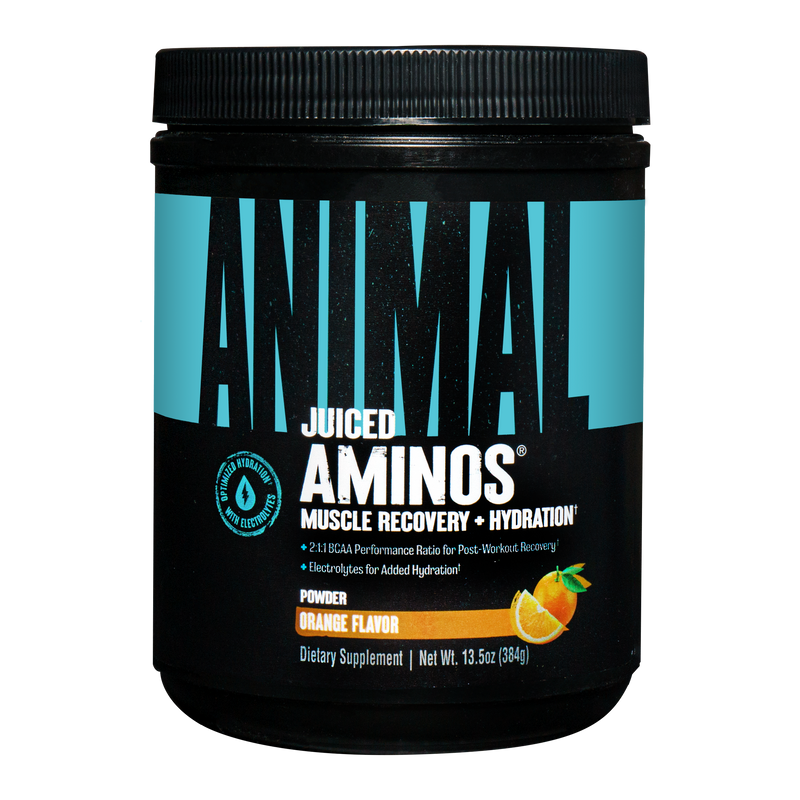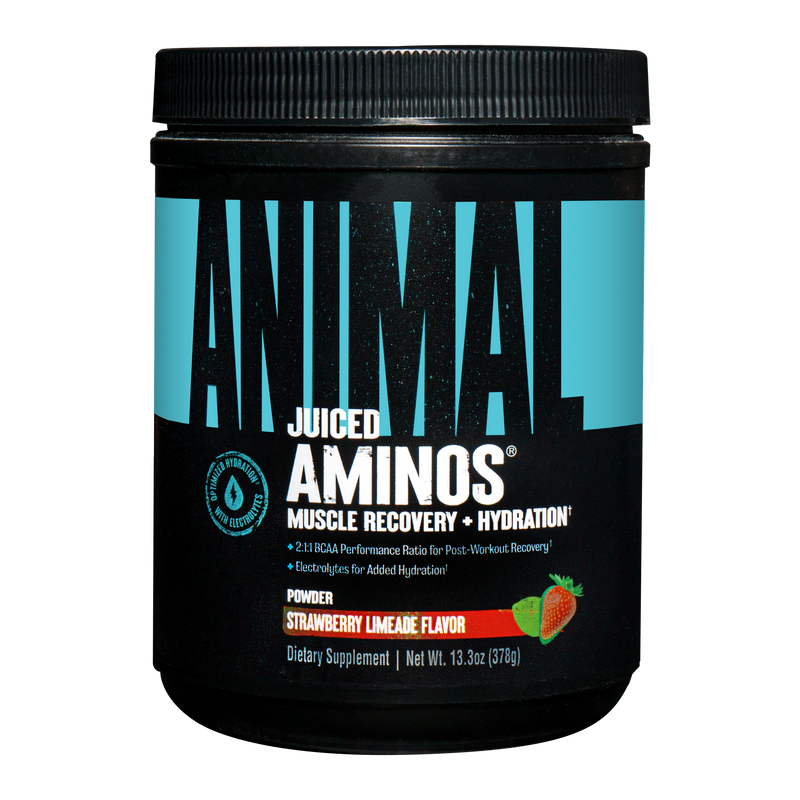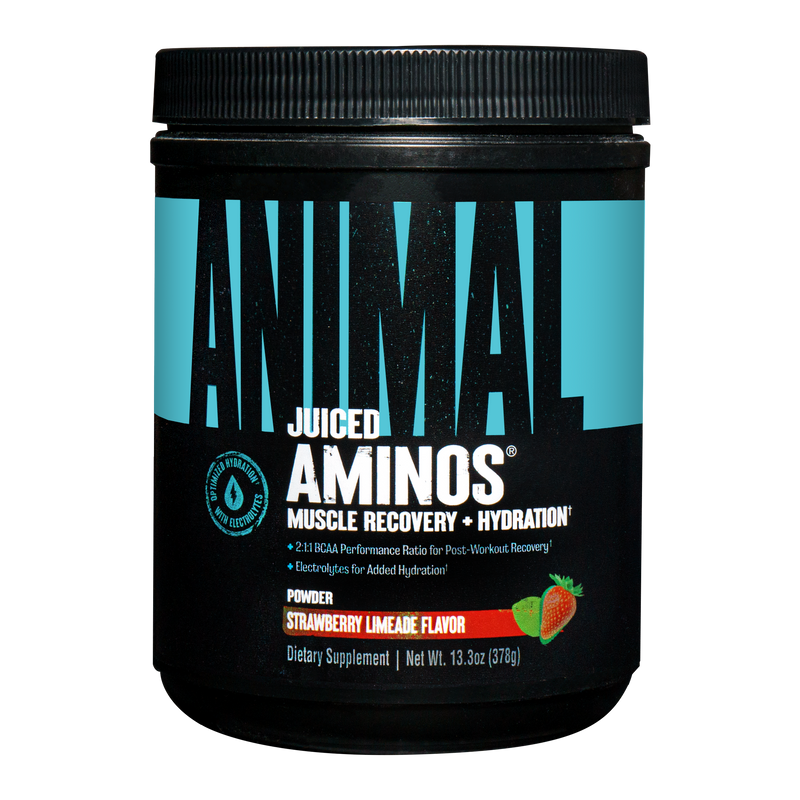 watch video
Animal Juiced Aminos
SKU: U3065
The Intra/Post Workout Formula in Animal Juiced Aminos replenishes key nutrients lost during exercise, enhances blood flow, optimizes ATP production, decreases muscle fatigue, and more in our powerful essential amino acid supplement.
description
nutrition facts
FAQs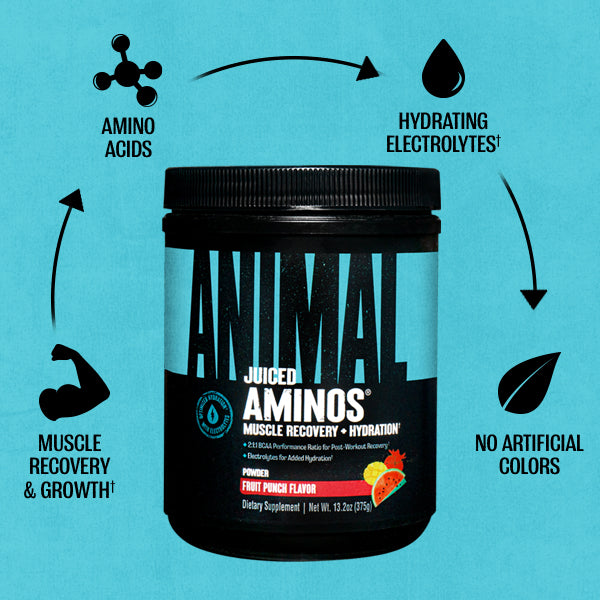 Essential Amino Acid Supplement Boost Workouts and Speed Up Recovery
BCAAs and EAA's Promote Muscle Recovery

Amino acid blend for intra/post workout helps prevent protein breakdown and muscle loss

Patented Ingredients for Hydration and Endurance

Clinically-studied L-Glutamine, L-Taurine, and Citrulline Malate

Improves Blood Flow and Muscle Growth

Increases nitric oxide levels, reduces lactic acid buildup, optimizes ATP production

Delicious and Refreshing Flavors

Grape, Orange, Strawberry Limeade, and Peach Mango
Frequently asked questions
What's the difference between Animal Juiced Aminos and Animal Nitro?

Animal Juiced Aminos gives the consumer an option for a powdered amino product that contains BCAA, EAA, and additional performance and recovery aminos. Animal Nitro is for the customer who only wants the benefits of straight EAA in capsule form.
Do you need to cycle off Animal Juiced Aminos?

Animal Juiced Aminos does not need to be cycled and can be taken continuously year round.
Follow us on instagram
#BuiltNotBorn
Made in the USA
Good manufacturing practice
UL Certified
Ironclad quality & guarantee
Made in the USA
Good manufacturing practice
UL Certified
Ironclad quality & guarantee