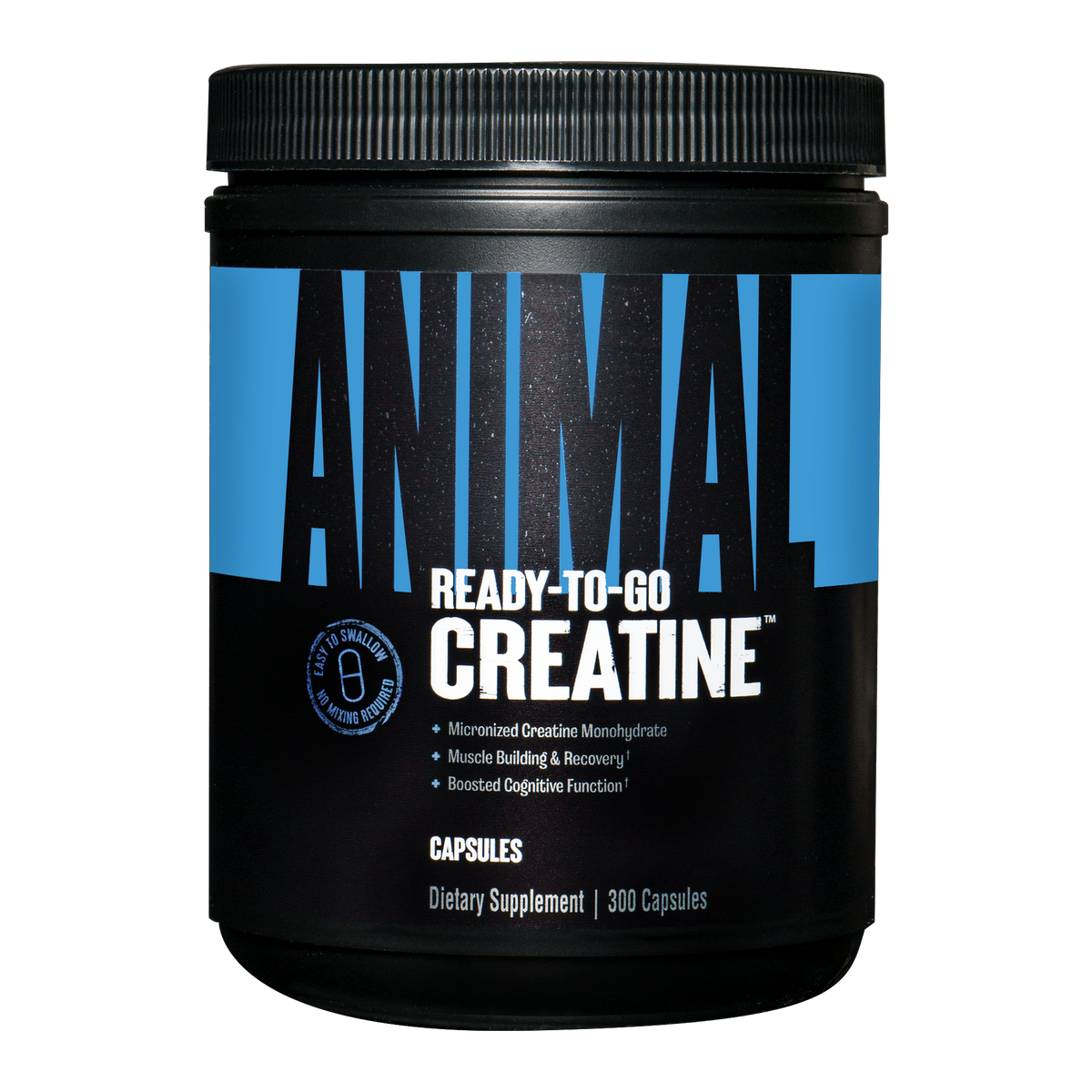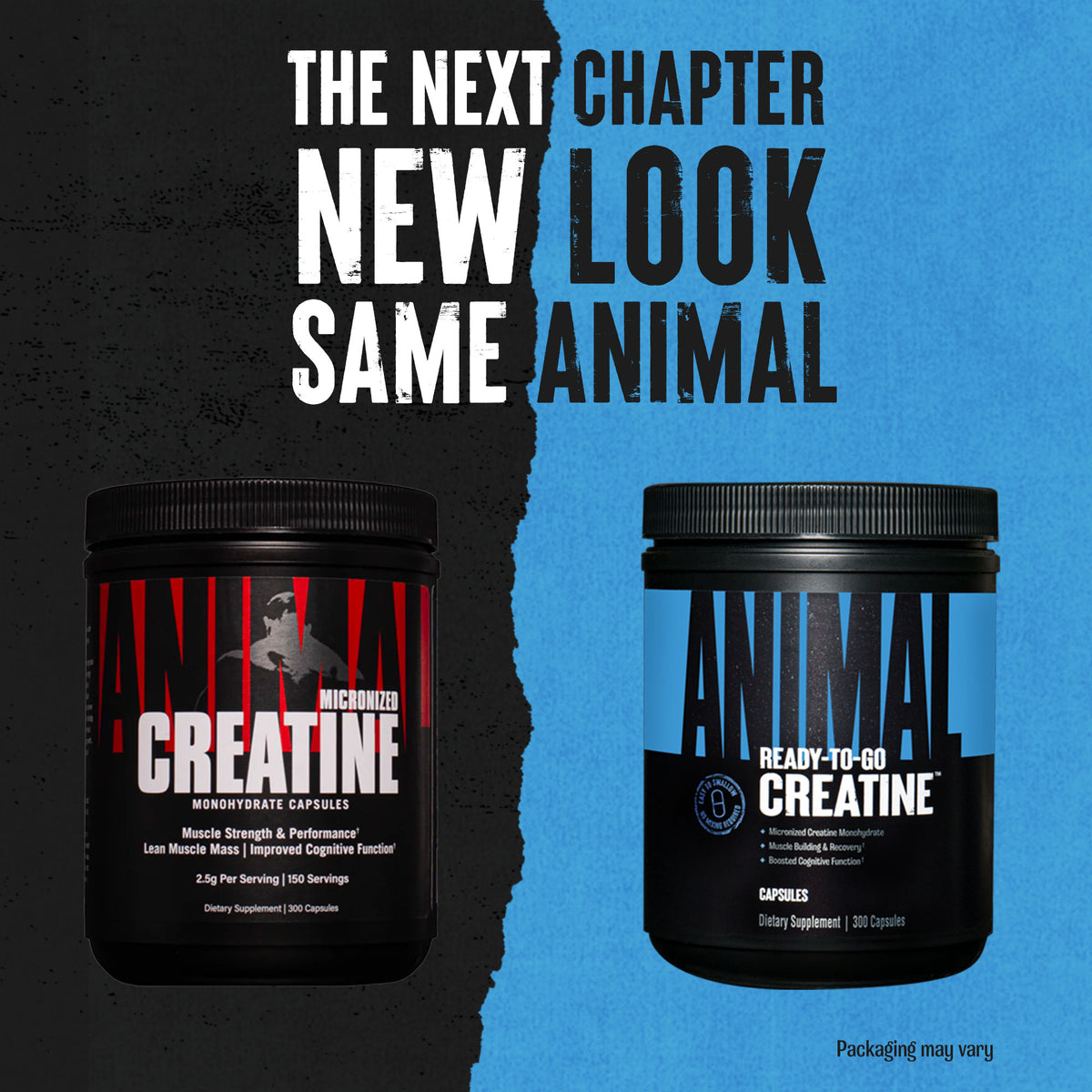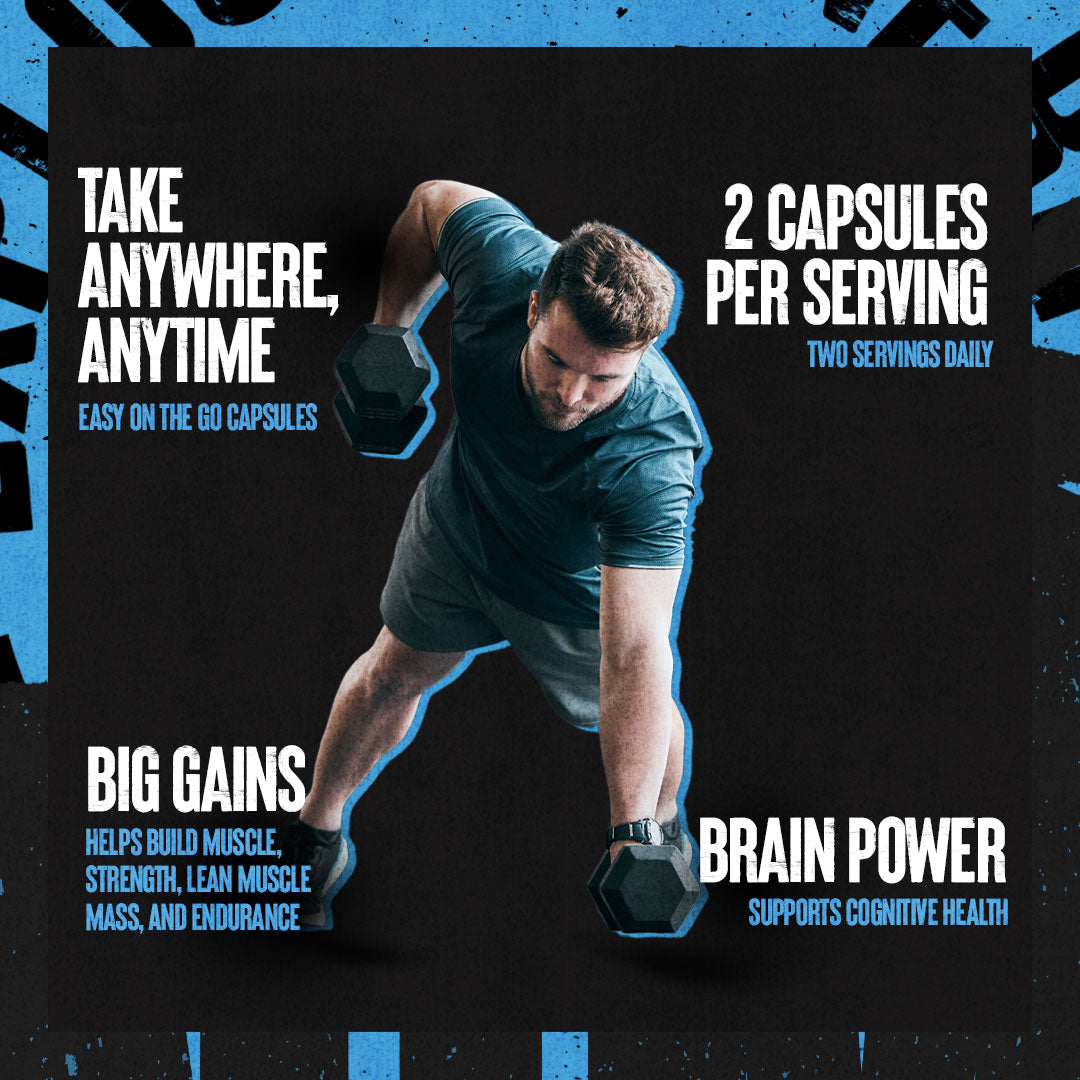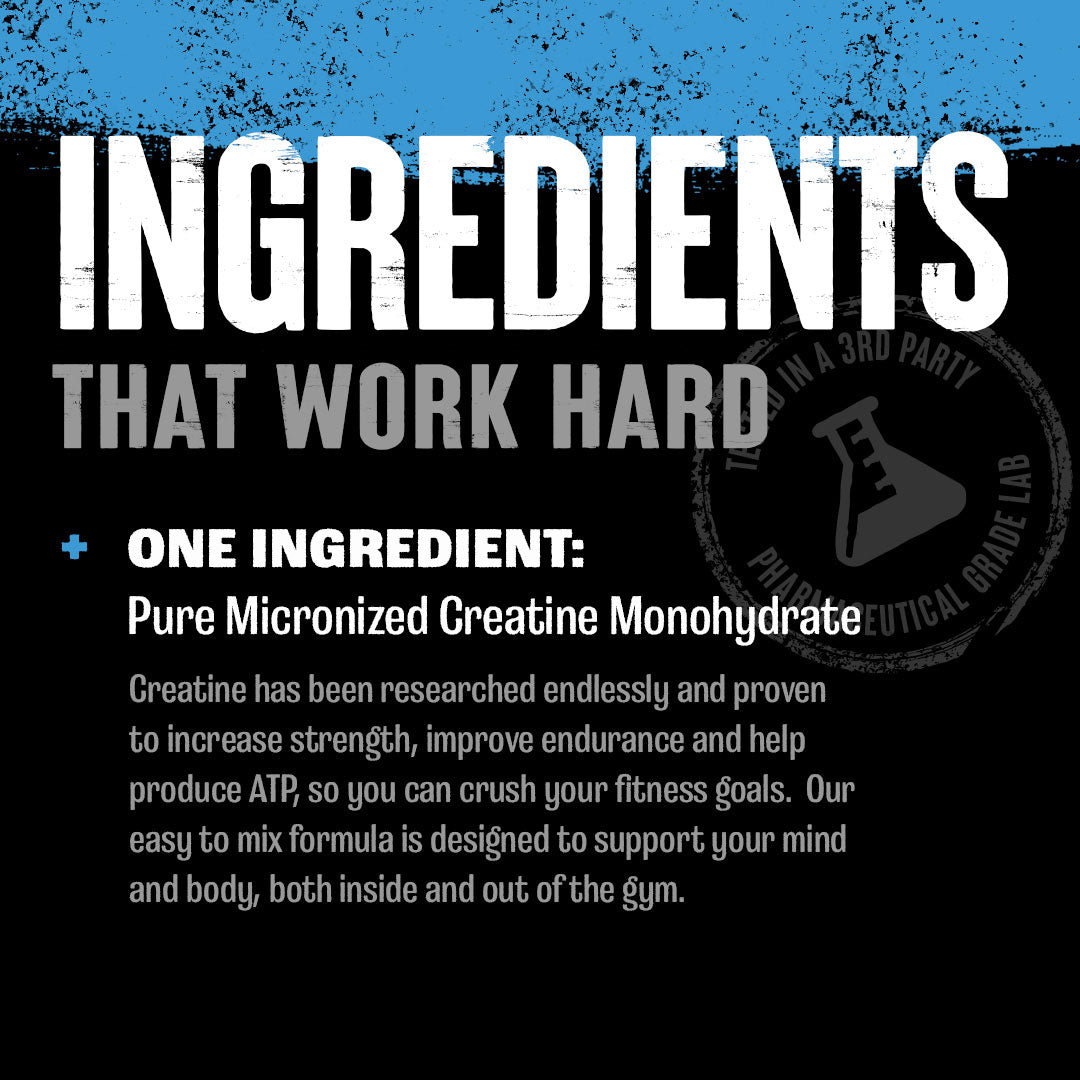 watch video
Animal Micronized Creatine Capsules
Creatine Monohydrate Supplement in Capsule Form
Description
Formulated to increase strength, improve endurance, and boost brain function, Animal Micronized Creatine Capsules are a quick and convenient way to support your training and performance goals, regardless of where the day...
Read More
2.5g of Pure Micronized Creatine Monohydrate Per Serving
Maximize Muscle Growth and Increase Strength
Easy to Take, No Mixing, Shakers, or Mess
description
nutrition facts
how to use
Guarantee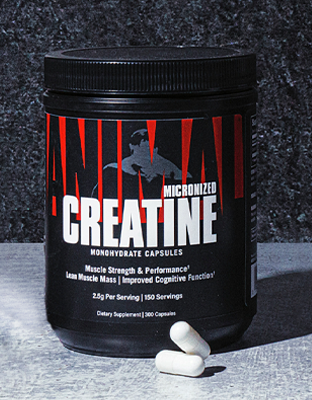 Pure Micronized Creatine Monohydrate Capsules
Perfect Grab-and-Go Creatine Supplement
Quick and easy, get your daily creatine anytime and anywhere
Delay Muscle and Mental Fatigue
Increases muscle energy and supports brain cognition by decreasing mental fatigue
Maximize Muscle Growth and Strength
Speeds up lean muscle growth for size and strength
Boosts ATP Production for Improved Recovery
Recover faster from intense training with less muscle soreness
IRONCLAD QUALITY & GUARANTEE. ANIMAL IS DEDICATED TO BEING THE VERY BEST.
Made from premium ingredients sourced from around the world, our products are rigorously tested to meet the highest standards of quality.

That's why we stand behind every single pill, every powder, and every single Animal "pack" we make. If you bought a product directly from our website and it hasn't met your tough requirements for any reason, we offer a "no-questions-asked" 90-day 100% guarantee.
Made in the USA
Good manufacturing practice
UL Certified
Ironclad quality & guarantee
Made in the USA
Good manufacturing practice
UL Certified
Ironclad quality & guarantee